 ASIC has published an update on the timing of its regulatory program.
This includes information on the proposed timing of consultation and release of regulatory guidance in relation to legislation implementing the recommendations of the Financial Services Royal Commission.
Project
Indicative timing
Product intervention power
ASIC will publish a regulatory guide in June 2020 on how it will use the product intervention power.


Mortgage broker best interest duty

ASIC will publish a new regulatory guide by July 2020, for mortgage brokers and other relevant credit licensees, on how it will assess compliance with the best interest obligations in Pt 3-5A of the National Consumer Credit Protection Act 2009.


Internal dispute resolution review
ASIC will publish a new regulatory guide, RG 271 Internal dispute resolution, outlining updated IDR standards and requirements. The guide will be published in July 2020 to allow industry to make the necessary changes ahead of commencement on 5 October 2021.


Product design and distribution obligations
ASIC plans to publish regulatory guidance on product design and distribution obligations by October 2020.


Remediation policy review
In the last quarter of 2020, ASIC will consult on its proposals to extend the application of its remediation policy in Regulatory Guide 256 Client review and remediation conducted by advice licensees (RG 256) beyond financial advice.


Internal dispute resolution data collection and reporting
ASIC will commence further consultation on IDR data collection and reporting in the last quarter of 2020.


Review of buy now pay later products
ASIC expects to release its report in the last quarter of 2020.


Removal of insurance claims handling financial services exemption
Later of September 2020 or on
introduction of legislation into Parliament.


Review of the ePayments Code
ASIC will consult on the Code in the last quarter of 2020.


Reference checking protocol for mortgage brokers and financial advisers
Later of October 2020 or on the introduction of legislation into Parliament.


Insurance in super
ASIC will report by December 2020


No hawking in superannuation and insurance
ASIC intends to consult in late 2020 on changes to Regulatory Guide 38 The hawking prohibitions


Deferred sales model for add-on insurance
ASIC intends to consult in late 2020 on an information sheet about the deferred sales model for add-on insurance.
Super advice: Annual renewal and payment, Disclosure of lack of independence,  No deducting of advice fees from MySuper accounts. Limitations on deducting advice fees from choice accounts
ASIC will issue relevant legislative instruments in December 2020, subject to the passage of legislation.
Breach reporting and misconduct
ASIC intends to consult in February 2021 on an update to Regulatory Guide 78 Breach reporting by AFS licensees on revised breach reporting requirements and on a new information sheet about new requirements for financial advisers and mortgage brokers to investigate misconduct and notify and remediate affected clients.
Enforceable code provisions
ASIC intends to consult in the second quarter of 2021 on a draft update to Regulatory Guide 183 Approval of financial services sector codes of conduct.
If you found this article helpful, then subscribe to our news emails to keep up to date and look at our video courses for in-depth training. Use the search box at the top right of this page or the categories list on the right hand side of this page to check for other articles on the same or related matters.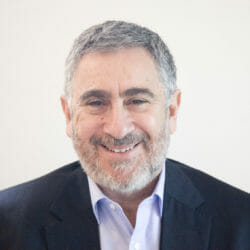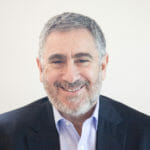 Author: David Jacobson
Principal, Bright Corporate Law
Email:
About David Jacobson
The information contained in this article is not legal advice. It is not to be relied upon as a full statement of the law. You should seek professional advice for your specific needs and circumstances before acting or relying on any of the content.