Accountable Persons and Responsible Managers Manual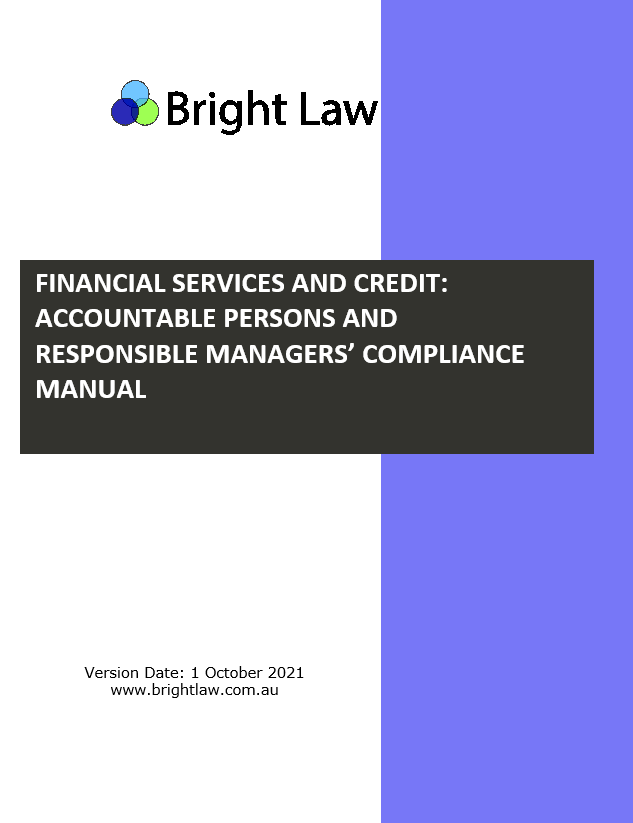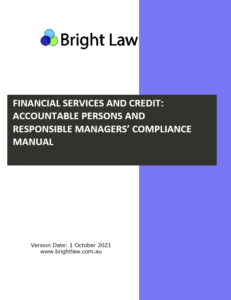 Our manual is a 160 page guide on the obligations of BEAR accountable persons and responsible managers for AFSL and credit licensees.
You can see the Table of Contents here.
We work with

Banks

Credit Unions and Building Societies

Insurers

Finance Companies and lessors

Health Funds

Superannuation and Investment Funds
How We Help You
In a highly regulated sector, clients have trusted us to help identify and manage legal and regulatory compliance and risks for more than 30 years. We give practical explanations to clarify your obligations under complex financial services and credit laws and regulations.
In a time of constant regulatory change, we keep our clients up to date with changes in laws and regulations, identify which changes apply to them, assess the impact on their business and help them implement changes to comply.
When in-house counsel and governance, risk and compliance officers are expected to do more for less, we provide valuable support and share our insights. Avoid penalties and reputation damage.
No surprises: we offer a range of fixed price reviews and subscription services for compliance support, news and training.
We understand the financial services sector and business pressures. We can help you ensure your staff do the right thing and act ethically and honestly.
We use the latest technology to provide backup resources and insights but maintain a personal connection with you.
We are reliable: when you ring or email us you can be confident we will provide a timely response.
You get helpful and practical answers and useful and informative news. Our online compliance courses are available 24/7.
We use our legal skill and experience to eliminate confusion, provide compliance solutions and options for solving problems and dealing with regulators.
Australian Regulatory Compliance News