 Both ASIC and APRA have recently released reports on insurance in superannuation.
ASIC Report on Industry implementation of the Voluntary Code of Practice
ASIC REP 646 Insurance in superannuation 2019–20: Industry implementation of the Voluntary Code of Practice identifies ASIC's regulatory focus and expectations in this area and examines industry progress on the implementation of the Insurance in Superannuation Voluntary Code of Practice.
ASIC says its focus this year is on the default life insurance attached to superannuation products. Life insurance attached to default superannuation products now costs more than superannuation itself; however, many consumers are not even aware that they are paying for this insurance, and those who are aware may find product features, terms and conditions, and pricing too difficult to understand or inappropriate for their circumstances.
Potential harms include:
› poor member-engagement hindering members' understanding of their insurance cover and their ability to make timely and appropriate decisions to suit their circumstances
› members paying premiums for insurance they may not need – for example, because they hold multiple superannuation accounts. This concern led to recent legislation to remove default insurance from inactive and low-balance accounts, and for most members aged under 25.
› trustees applying default settings – such as smoker status or high-risk occupational categories – that may not be appropriate for many members
› members paying premiums for insurance they are ineligible to claim on – members may be ineligible because of their employment status, pre-existing conditions or because they hold multiple policies or they do not meet certain eligibility conditions.
› members finding it difficult to change their cover (due to bundling of life cover by some trustees, or variation in automatic acceptance limits) or to opt-out of insurance
› substantial variation in claims processing (e.g. significant delays and onerous and/or opaque processes) and variation in decline rates across the industry (e.g. denials based on overly-technical interpretation of policy terms)
› substantial variation in key terms and definitions across the industry, increasing market complexity and limiting even engaged members' ability to compare products – variations over time can negatively impact the value of insurance for members, including recent changes across industry to tighten eligibility for insurance.
ASIC's findings on Voluntary Code of Practice compliance
The Code aims to improve practices in three key areas:
› Benefit design: Trustees must ensure appropriate and affordable cover is provided to Automatic Insurance Members by assessing their needs against the types and/or levels of insurance cover trustees are providing.
› Claims handling: Trustees must take an active and visible role in claims handling.
› Communication: Trustees must ensure that members are making informed decisions in relation to insurance in superannuation through clear, timely and understandable communications.
ASIC identified a number of inconsistencies in implementation, including which members are covered by the Code, the controls around balance erosion, and the calculation of claim timeframes.
ASIC encourages superannuation trustees to take the opportunity represented by the widespread adoption of the Code to:
› review frameworks, policies and governance of insurance matters in order to support improved outcomes for members
› strengthen data collection and analysis in order to support product design that meets member needs with minimal account erosion
› play an active role, alongside insurers and administrators, in ensuring a good claims experience for members.
APRA prudential standard governing insurance in superannuation
The Australian Prudential Regulation Authority (APRA) has released for consultation proposed revisions to Prudential Standard SPS 250 Insurance in Superannuation (SPS 250).
The proposed changes are aimed at improving superannuation member outcomes by helping trustees select the most appropriate policies for their members, and monitor their ongoing relationships with insurers.
The proposed revisions will require:
• a process that enables beneficiaries to easily opt-out of insurance cover;
• that the level and type of insurance cover not inappropriately erode the retirement income of beneficiaries;
• that any status attributed to a beneficiary in connection with the provision of insurance is fair and reasonable; and
• independent certification that insurance arrangements are in the best interests of beneficiaries, where an insurance arrangement is with a related party insurer or gives a priority or privilege to an insurer.
If you found this article helpful, then subscribe to our news emails to keep up to date and look at our video courses for in-depth training. Use the search box at the top right of this page or the categories list on the right hand side of this page to check for other articles on the same or related matters.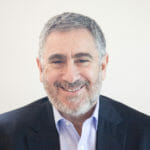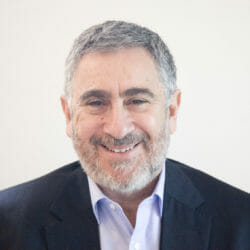 Author: David Jacobson
Principal, Bright Corporate Law
Email:
About David Jacobson
The information contained in this article is not legal advice. It is not to be relied upon as a full statement of the law. You should seek professional advice for your specific needs and circumstances before acting or relying on any of the content.