 Regulatory framework for COVID-19 finalised
Over 600 new regulations have now been passed by the Commonwealth, States, and Territories to implement their response to COVID-19.
With the Government's announcement on 8 May 2020 of the plan for the easing of restrictions, it appears that most of the regulatory framework for COVID-19 is now in place until the end of the pandemic period (yet to be formally determined but at least until November 2020).
You can see my weekly notes to date here and my list of changes by topics below.
ASIC is publishing its weekly tracker of ASIC regulatory document updates here.
Austlii has published links to all of the Acts and Regulations, both Commonwealth and the individual States and Territories here.
COVID-19 Changes by topic
Company meetings, transactions and reporting
Lending
Workplace Health and Safety
Privacy
Consumer Data Right
Consumer Data Right temporary exemptions and amended draft Rules

Banking
Insurance
Superannuation
Economic response
Austrac
AFCA
ASIC response
APRA response
ACCC response
Initial ACCC response

Leases and Tenancies
Mandatory code of conduct and SME commercial leasing principles
Foreign Investment
Temporary changes to the foreign investment framework

Modern Slavery Act
Financial services royal commission reforms delayed
The Treasurer has announced a six month deferral to the implementation of commitments associated with the Financial Services Royal Commission as a result of the impacts of the coronavirus on the resources of businesses.
Previous Implementation Roadmap.
Under the updated timetable, those measures that the Government had indicated would be introduced into the Parliament by 30 June 2020, will now be introduced by December 2020.
These include the removal of the point-of-sale exemption, the prohibition of hawking of superannuation products and insurance products and the commencement of a deferred sales model for add-on insurance.
The measures originally scheduled for introduction by December 2020 will now be introduced by 30 June 2021.
These include
• Compensation scheme of last resort
• Extending the Banking Executive Accountability Regime (BEAR) to RSE licensees
• Extending the BEAR to APRA-regulated insurers
• Extending the BEAR to all APRA-regulated financial services institutions.
• Extension of the executive accountability regime to non-prudentially regulated financial entities to be administered by ASIC.
ASIC defers commencement of mortgage broker reforms and design and distribution obligations
ASIC has announced it will defer the commencement date of the mortgage broker best interest duty and remuneration reforms and the design and distribution obligations for six months from their original commencement dates, given the significant impact of COVID-19 on the Australian economy, especially on the financial system and consumers.
Mortgage broker reforms
ASIC will defer the commencement date for the mortgage broker reforms until 1 January 2021.
ASIC has previously released draft guidance on the mortgage broker best interests duty which was due to commence on 1 July 2020. Background.
Design and distribution obligations
ASIC will defer the commencement date for the design and distribution obligations until 5 October 2021. Background.
Financial product providers' obligations in respect of design and distribution of financial products were due to commence on 1 July 2020.
Austrac customer identification obligations during the COVID-19
The Anti-Money Laundering and Counter-Terrorism Financing Rules Amendment Instrument 2020 (No. 2) has commenced.
This instrument amends Part 4.15 of the Anti-Money Laundering and Counter-Terrorism Financing Rules Instrument 2007 (No. 1) to assist reporting entities to meet their customer identification obligations during the COVID-19 pandemic.
It applies where it is not possible to verify information, in accordance with an applicable customer identification procedure, based on an original, or certified copy or certified extract, of a document due to COVID‑19 pandemic measures, a reporting entity may rely on a copy of a document. This includes documents such as trust deeds, partnership agreements, association constitutions, and co-operative registers. Background.
Parliament resumes
The legislative agenda for the sittings from 12-14 May has been published.
It includes introduction of the Privacy Amendment (Public Heath Contact Information) into the House of Representatives.
APRA FAQs on loan repayment deferrals and residential mortgage lending
The Australian Prudential Regulation Authority (APRA) has published guidance for authorised deposit-taking institutions (ADIs) on supervisors' expectations during the period of disruption driven by COVID-19.

The frequently asked questions (FAQs) cover the following topics:
• The regulatory capital approach for loan repayment deferrals
• Clarification of APRA's guidance for serviceability assessments in Prudential Practice Guide APG 223 – Residential Mortgage Lending.
APRA notes ASIC's clarifications on the range of circumstances that lenders can consider when assessing a borrower's current and likely future capacity to meet repayment obligations. This is consistent with APG 223 (paragraph 38), which states that, as part of its serviceability assessment, an ADI would typically assess and verify a borrower's income and expenses having regard to the particular circumstances of the borrower.
Changes to foreign investment framework
The Foreign Investment Review Board (FIRB) has published a new Guidance Note Temporary measures in response to the coronavirus [GN53]. This follows the changes to the foreign investment framework the Treasurer announced on 29 March 2020.
Temporary changes to the foreign investment framework have reduced the monetary screening threshold to $0 for all foreign investment. This means all proposed foreign investments into Australia subject to the Foreign Acquisitions and Takeovers Act 1975 will require approval, regardless of value or the nature of the foreign investor.
If you found this article helpful, then subscribe to our news emails to keep up to date and look at our video courses for in-depth training. Use the search box at the top right of this page or the categories list on the right hand side of this page to check for other articles on the same or related matters.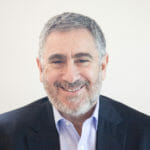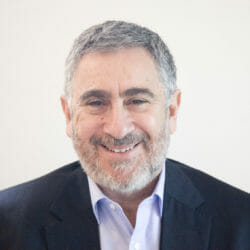 Author: David Jacobson
Principal, Bright Corporate Law
Email:
About David Jacobson
The information contained in this article is not legal advice. It is not to be relied upon as a full statement of the law. You should seek professional advice for your specific needs and circumstances before acting or relying on any of the content.