 Overview
Australia's Parliament and regulators are working together to faciltate the economic response to the COVID-19 (Coronavirus) pandemic.
Here's a summary of the week's events since my note on 22 March.
The Commonwealth Parliament passed its financial support bills on Monday 23 March before adjourning until 11 August 2020.
The package of bills received Royal Assent on 24 March 2020.
The Acts passed are:
The Coronavirus Economic Response Package Omnibus Act 2020 also makes amendments to the Corporations Act 2001 to enable ASIC to provide relief to corporations from certain obligations by way of legislative instrument for up to six months.
ASIC response
ASIC has announced that in coordination with the Council of Financial Regulators, ASIC will focus its regulatory efforts on challenges created by the COVID-19 pandemic.
Until at least 30 September 2020, the other matters that ASIC will afford priority are where there is the risk of significant consumer harm, serious breaches of the law, risks to market integrity and time-critical matters.
ASIC has immediately suspended a number of near-term activities which are not time-critical. These include consultation, regulatory reports and reviews, such as the ASIC report on executive remuneration, updated internal dispute resolution guidance and a consultation paper on managed discretionary accounts.
ASIC says that if your business has been affected by COVID-19 and you need help to meet your Industry Funding obligations, you can apply for a payment plan.
ACCC response
The ACCC has given approval to the banking sector's plan to co-ordinate small business loan relief.
The package will allow for the deferral of principal and interest repayments for loans to small businesses, in all sectors, impacted by the COVID-19 pandemic.
The ACCC has also given interim authorisation to Coles, Woolworths, Aldi and Metcash to co-ordinate their response to the nation's panic buying outbreak.
They will be able to work with each other when they're working with manufacturers, suppliers, and transport and logistics providers without breaching the cartel prohibitions.
Medical technology companies will also be allowed to work together to coordinate the supply and potential manufacture in Australia of ventilators, testing kits, personal protective equipment and other medical equipment needed to deal with the COVID-19 pandemic.
APRA response
The Australian Prudential Regulation Authority (APRA) has confirmed its regulatory approach to the COVID-19 support packages being offered by banks and other lenders to their borrowers in the current environment.
Banks' COVID-19 support packages provide affected borrowers with an option to defer their repayments for a period of up to six months. These packages have mainly been offered to small business and home loan customers.
APRA says that where a borrower who has been meeting their repayment obligations until recently chooses to take up the offer not to make repayments as part of a COVID-19 support package, the bank need not treat the period of the repayment holiday as a period of arrears. Similarly, loans that have been granted a repayment deferral as part of a COVID-19 support package need not be regarded as restructured.
APRA will require ADIs to report to APRA, and publicly disclose, the nature and terms of any repayment deferrals and the volume of loans to which they are applied.
ADIs must also still continue to provision for these loans under relevant accounting standards.
APRA also confirmed that the Coronavirus SME Guarantee Scheme announced by the Commonwealth Government yesterday is to be regarded as an eligible guarantee by the government for risk-weighting purposes.
APRA has suspended the majority of its planned policy and supervision initiatives in response to the impact of COVID-19.
Over the period ahead, APRA's primary supervision focus will be on monitoring the impact of COVID-19 on the financial and operational capacity of regulated institutions.
APRA is therefore suspending all substantive public consultations and actions to finalise revisions to the prudential framework that are currently underway or upcoming, including consultations on prudential and reporting standards. It will keep the situation under review, but presently does not plan to recommence consultation on any non-essential matters before 30 September 2020.
APRA's refocused supervision effort will involve frequent communication with entities, monitoring key financial settings, such as capital and liquidity, and responding accordingly. These engagements will be conducted virtually, unless absolutely necessary, and will continue as long as necessary.
APRA is also reconsidering the implementation dates and transition timeframes for prudential and reporting standards that have been recently finalised but not yet implemented. 
AFCA response
AFCA has announced it will modify its approach to dispute resolution to take into account all regulatory and legislative changes announced as part of Australia's Covid-19 response.
Complaints about COVID-19 will be prioritised and fast-tracked to ensure those impacted have their issues resolved as quickly as possible.
AFCA will take into account the circumstances and context in which lenders and other financial firms are currently operating when considering complaints. AFCA understands that firms may be putting in place alternate staffing arrangements and may not be in a position to quickly act on requests for information.
Reserve Bank Review of Retail Payments Regulation Postponed
In light of the current extraordinary circumstances associated with the impact of COVID-19, the Reserve Bank has announced it is putting on hold the Review of Retail Payments Regulation that was announced on 29 November 2019. Background.
The RBA now expects that the review will be completed in 2021.
If you found this article helpful, then subscribe to our news emails to keep up to date and look at our video courses for in-depth training. Use the search box at the top right of this page or the categories list on the right hand side of this page to check for other articles on the same or related matters.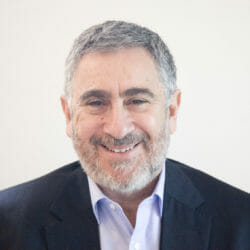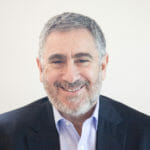 Author: David Jacobson
Principal, Bright Corporate Law
Email:
About David Jacobson
The information contained in this article is not legal advice. It is not to be relied upon as a full statement of the law. You should seek professional advice for your specific needs and circumstances before acting or relying on any of the content.