 The Corporations Amendment (Meetings and Documents) Bill 2021 has been introduced in to the House of Representatives in order to make permanent changes allowing companies and registered schemes to hold hybrid meetings (which give shareholders the option of either attending in person or remotely) and use technology to execute company documents, sign meetings-related documents and provide those documents to their members. Background.
The Bill applies to documents sent and meetings held on or after 1 April 2022, when the current temporary arrangements expire. The Bill applies to documents executed on or after the day after Royal Assent.
If passed the changes will permit:
certain corporate documents, including documents which relate to meetings of members, to be signed in technology neutral and flexible manners;

agents to make, vary, ratify or discharge contracts and execute documents (including deeds) on behalf of companies;

companies to execute documents in flexible and technology neutral manners. The fixing of a common seal to a document can also be witnessed electronically;

proprietary companies with a sole director and no company secretary to use the statutory document execution mechanisms;

members of companies and registered schemes to elect to receive meetings related documents electronically or in hard copy. Examples of such documents include (but are not limited to) notices of meetings; notices of a resolution or a record of a resolution; notices of a statement in relation to a meeting or a matter to be considered at a meeting; and minute books.

The intention is to expand the regime in the future to allow electronic communications to be used to send other documents from members to entities.

For example annual reports and documents prescribed in the regulations will be taken to be sent if they are made readily available on a website.

companies and registered schemes to hold meetings of members at one or more physical locations (a physical meeting), at one or more physical locations and using technology (a hybrid meeting), or if permitted by a entity's constitution, as a wholly virtual meeting;

a member or group of members of a company or registered scheme with at least 5% of the votes to request to have an independent person appointed to observe and/or prepare a report on a poll conducted at a members meeting;

votes on resolutions which are set out in the notice of a meeting of members of a listed company or listed registered scheme must be decided on by poll. A listed company's constitution is not capable of providing otherwise.
If you found this article helpful, then subscribe to our news emails to keep up to date and look at our video courses for in-depth training. Use the search box at the top right of this page or the categories list on the right hand side of this page to check for other articles on the same or related matters.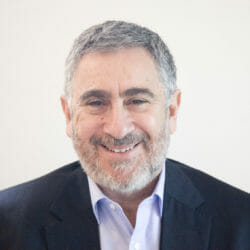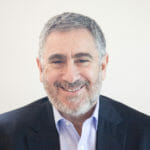 Author: David Jacobson
Principal, Bright Corporate Law
Email:
About David Jacobson
The information contained in this article is not legal advice. It is not to be relied upon as a full statement of the law. You should seek professional advice for your specific needs and circumstances before acting or relying on any of the content.