 In Australian Securities and Investments Commission v Allianz Australia Insurance Limited [2021] FCA 1062 Allianz Australia Insurance and AWP Australia were ordered to pay penalties of $1.5 million ($360,000 for Allianz and $1,140,000 for AWP) for misleading sale of travel insurance on Expedia websites. Background.
The Court imposed the penalties after finding Allianz and AWP engaged in misleading and deceptive conduct when selling travel insurance by failing to correctly state how premiums were calculated and by allowing insurance to be sold to ineligible customers.
AWP acted as agent for Allianz in respect of the relevant travel products.
The Court also found Allianz and AWP had breached their financial services licence obligations by:
Allianz failing to correctly disclose how premiums were calculated in product disclosure statements so that consumers were not given accurate information on the travel insurance they were purchasing
Allianz and AWP failing to prevent the sale of insurance on Expedia websites to consumers who were ineligible to make claims under the policies, and
Allianz and AWP failing to prevent Expedia websites from misusing a quote from the Department of Foreign Affairs and Trade about the importance of purchasing travel insurance.
Previously ASIC had announced that Allianz and AWP will pay $10 million in remediation in respect of for travel insurance potentially mis-sold to around 31,500 consumers through Allianz's own website and those of its distribution partners, including Expedia.
The refunds are for several forms of misconduct accepted by Allianz and AWP. The misconduct involved: the sale of policies to consumers who were not eligible to make a claim, partially paid travel insurance claims and the sale of policies on Expedia websites for premiums that were higher than those for the policies sold on a standalone basis.
To address these conduct issues, Allianz and AWP:
* removed the potentially misleading or deceptive statements from their websites and those of their partners;
* remediated travel insurance customers whose claims were partially paid; and
* refunded premiums, with interest, to customers who had purchased travel insurance from Allianz's own website or those of its partners.
If you found this article helpful, then subscribe to our news emails to keep up to date and look at our video courses for in-depth training. Use the search box at the top right of this page or the categories list on the right hand side of this page to check for other articles on the same or related matters.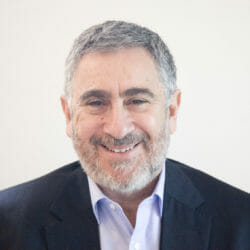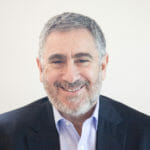 Author: David Jacobson
Principal, Bright Corporate Law
Email:
About David Jacobson
The information contained in this article is not legal advice. It is not to be relied upon as a full statement of the law. You should seek professional advice for your specific needs and circumstances before acting or relying on any of the content.