 The Australian Prudential Regulation Authority (APRA) has released final Prudential Standard SPS 530 Investment Governance (SPS 530). SPS 530 will commence on 1 January 2023.
SPS 530 requires registrable superannuation entity licensees to meet their obligations to prudently select, manage and monitor investments.
The investment management framework required by SPS 530 requires RSE licensees to manage and monitor all identified sources of investment risk. APRA is of the view that an RSE licensee must determine the range of investment risk factors it considers, the weighting given to each type of investment risk, the measures to assess the risk and the controls adopted to manage the identified risk.
APRA intends to issue draft guidance on how a prudent RSE licensee can demonstrate it has a clear understanding of Environmental, Social and Governance (ESG) Risk, reflects ESG considerations in the investment strategy and manages material ESG risks. This may include demonstrating, through scenario analysis and stress-testing, the impact of investment decisions and risk management on the investment portfolio and the broader market.
With respect to climate risks, APRA intends to clarify the linkages between Prudential Practice Guide SPG 530 Investment Governance and CPG 229 (Climate Change Financial Risks) in the upcoming release of draft SPG 530, particularly with reference to stress-testing, and that ESG financial risk considerations are expected to cover matters beyond climate change financial risk.
The final version of SPS 530 clarifies that
stress-testing programmes and valuation governance are to be regarded as components of the overall investment governance framework.
regular reporting to the Board for each investment option and MySuper product does not necessarily have to include detailed reporting on individual investments. Instead, the Board must approve appropriate measures to monitor performance, including the benchmarking methodology, and ensure that investments that are failing to meet benchmarks, adversely affecting the performance of an investment option, are reported to it.
the valuation governance framework requirements do not require the establishment of a stand-alone Board valuation sub-committee.
APRA plans to release draft Prudential Practice Guide SPG 530 Investment Governance (SPG 530) and draft Prudential Practice Guide SPG 531 Valuations (SPG 531) for consultation later in 2022, to assist in the implementation and application of the revised standard.
If you found this article helpful, then subscribe to our news emails to keep up to date and look at our video courses for in-depth training. Use the search box at the top right of this page or the categories list on the right hand side of this page to check for other articles on the same or related matters.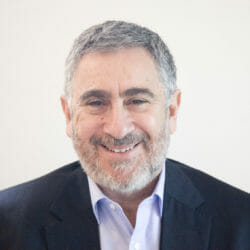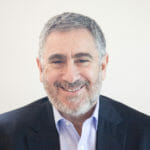 Author: David Jacobson
Principal, Bright Corporate Law
Email:
About David Jacobson
The information contained in this article is not legal advice. It is not to be relied upon as a full statement of the law. You should seek professional advice for your specific needs and circumstances before acting or relying on any of the content.