 The Australian Prudential Regulation Authority (APRA) has issued for consultation a draft Prudential Practice Guide CPG 511 Remuneration. The draft CPG sets out principles and examples of better practice to assist banks, insurers, and superannuation licensees to comply with prudential standard CPS 511 Remuneration, which will be finalised later this year. Background.
The aim of the new standard is to improve remuneration practices across all regulated industries, to deliver:
stronger incentives for individuals to manage proactively risks they are responsible for;
appropriate consequences for poor risk outcomes; and
increased transparency and accountability on remuneration.
The draft prudential practice guide is intended to assist entities to comply with the new standard by:
outlining examples of better practice in board oversight, including robust challenge and independent scrutiny;
setting out frameworks for defining non-financial measures and determining material weight for use in calculating variable remuneration; and
setting out principles for downward adjustments of variable remuneration where there have been poor risk outcomes.
Who does it apply to?
Under CPS 511, the variable remuneration outcomes for persons in specified roles must be approved by the Board or relevant oversight function, on either an individual or cohort basis. APRA expects the remuneration policy would record the particular specified roles for the entity, and summarise the remuneration arrangements for these roles.
Specified roles are defined in CPS 511 and are intended to capture those individuals and cohorts who can have a material influence on the performance and risk profile of the entity, in both the short and long-term. Specified roles comprise executive directors, senior managers, material risk-takers, and all risk and financial control personnel.
Senior managers are defined as persons who make, or contribute to, decisions that affect the business of the entity, and have the capacity to affect significantly the entity's financial standing.
Senior managers would typically include the direct reports of the Chief Executive Officer (CEO). For larger entities, it may be appropriate to include a range of executives from the next level below direct reports to the CEO.
Timetable
The final versions of CPS 511 and CPG 511 will be published in the second half of 2021.
CPS 511 is proposed to commence:
for ADIs that are Significant Financial Institutions (SFIs) – from 1 January 2023;
for general insurers, life companies, private health insurers and RSE licensees and NOHCs that are SFIs, and for all groups headed by an SFI – from 1 July 2023;
for all other APRA-regulated entities – from 1 January 2024.
If you found this article helpful, then subscribe to our news emails to keep up to date and look at our video courses for in-depth training. Use the search box at the top right of this page or the categories list on the right hand side of this page to check for other articles on the same or related matters.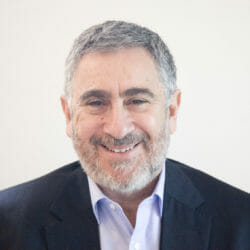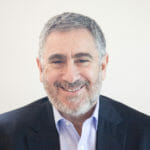 Author: David Jacobson
Principal, Bright Corporate Law
Email:
About David Jacobson
The information contained in this article is not legal advice. It is not to be relied upon as a full statement of the law. You should seek professional advice for your specific needs and circumstances before acting or relying on any of the content.