 Treasury has published a Proposals Paper on implementation of a Financial Accountability Regime.
The Paper discusses extending the Banking Executive Accountability Regime (BEAR) beyond all ADIs that are already subject to the BEAR, to all other APRA regulated entities, namely:
• all general and life insurance licensees;
• all private health insurance licensees;
• all RSE licensees; and
• licensed non-operating holding companies.
It also discusses extending BEAR to entities regulated solely by ASIC following initial implementation of FAR.
Like BEAR, the FAR will hold individual directors and senior execuitives to account for failure to perform their obligations. FAR will require financial entities to clarify the responsibilities attaching to particular officers and positions.
Accountable persons of FAR entities will be required to take reasonable steps in conducting their responsibilities to ensure the entity complies with its licensing obligations.
Attachment B of the Proposals Paper provides an indicative list of the particular responsibilities for accountable persons of each entity type including end-to-end product responsibility.
Although the FAR adopts the essential structure of the BEAR, there are differences to reflect:
• that APRA and ASIC will jointly administer the regime, and that many detailed aspects will be set by APRA and ASIC to allow greater flexibility in recognition of the broader range of industries and number of entities subject to the FAR; and
• the commencement of the stronger penalty framework for corporate and financial sector misconduct.
Types of compliance entities
Entities will be classified as either core compliance entities or enhanced compliance entities. Core compliance entities will be subject to all the obligations under the FAR except for the requirement to submit accountability maps and statements to APRA and ASIC. Enhanced compliance entities will be required to meet all obligations under the FAR. This will replace the small, medium and large classification of ADIs under the BEAR.
| | |
| --- | --- |
| Entity type | Metric used to determine Enhanced Compliance |
| ADIs | Total assets > $10b |
| General insurance | Total assets > $2b |
| Life insurance |  Total assets > $4b |
| Private health insurers | Total assets > $2b |
| RSE licensees | Total assets > $10b *This refers to combined total assets of all RSEs under the trusteeship of a given RSE licensee. |

 The Minister, APRA and/or ASIC will have the power to exempt further entities or classes of entities from the regime. It is expected that this exemption power will be used in limited and exceptional cases.
APRA and ASIC will also have the ability to reclassify entities between core compliance and enhanced compliance where it is of the view that the entity's governance and accountability would benefit from the requirement to develop and submit accountability maps and statements.
Transition
Transitional arrangements will apply to ADIs to ensure that obligations which have been met under the BEAR and which will be the same under the FAR will be taken to have been met. For example, an accountable person registered under the BEAR may not need to re-register under the FAR.
The Government intends to consult on and introduce legislation by the end of 2020 to implement the model.
If you found this article helpful, then subscribe to our news emails to keep up to date and look at our video courses for in-depth training. Use the search box at the top right of this page or the categories list on the right hand side of this page to check for other articles on the same or related matters.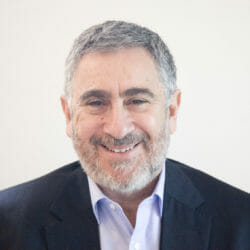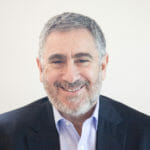 Author: David Jacobson
Principal, Bright Corporate Law
Email:
About David Jacobson
The information contained in this article is not legal advice. It is not to be relied upon as a full statement of the law. You should seek professional advice for your specific needs and circumstances before acting or relying on any of the content.