 Westpac has released its reassessment of its 2018 culture, governance and accountability remediation plan. APRA required the reassessment in December 2019 following the filing of AUSTRAC's Statement of Claim in November 2019 in relation to Westpac's alleged contraventions of obligations under the Anti-Money Laundering and Counter-Terrorism Financing Act 2006. The Reassessment has been given to all Westpac employees.
The report is a useful case study for other financial institutions.
The three principal conclusions of the Reassessment are:
1. Important shortcomings remain in Westpac's culture, governance and accountability frameworks and practices. These are related to five root causes:
– An organisational construct that creates complexity;
– An immature and reactive risk culture in non‑financial risk management;
– A three lines of defence model that is not well understood or embedded, particularly in the First Line;
– A shortfall in sufficient non-financial risk management capability; and
– Challenges in execution and staying the course.
2. Fully addressing root causes will require further work in these key areas:
– Board and Executive oversight of non-financial risk;
– Risk culture;
– Risk boundaries, frameworks and capabilities; and
– First Line ownership and capability to manage risk.
3. The CGA Program has made progress in addressing recommendations from the 2018 Self-Assessment. However, given the magnitude of the necessary change to address root causes, the CGA Program requires a reset including more rigorous prioritisation, co-ordination and oversight.
The report has been independently assessed. The independent review says that the remediation plan is likely to be effective because:
• There are much clearer and stronger messages from the Board and senior management about the need for change to non-financial risk management and the importance of remediation
• The updated CGA Program has a much more robust governance structure that has been designed to ensure the resourcing, prioritisation and coordination necessary to drive implementation
• There is a stronger focus on outcomes, rather than just the completion of activities
• There is a better allocation of 'ownership' of workstreams and actions across group executives from across the Bank
• The updated CGA Program provides for better monitoring and consideration of interdependencies
• Further details to support outcomes and deliverables can be developed in the early implementation phase of the Program
If you found this article helpful, then subscribe to our news emails to keep up to date and look at our video courses for in-depth training. Use the search box at the top right of this page or the categories list on the right hand side of this page to check for other articles on the same or related matters.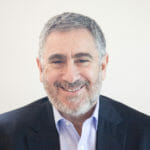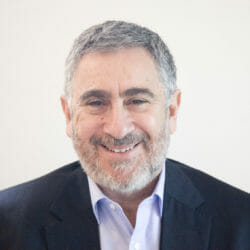 Author: David Jacobson
Principal, Bright Corporate Law
Email:
About David Jacobson
The information contained in this article is not legal advice. It is not to be relied upon as a full statement of the law. You should seek professional advice for your specific needs and circumstances before acting or relying on any of the content.