 Strategic plans developed as recently as a month ago are now out of date.
Financial services providers face the challenge of keeping the economy operating under unprecedented circumstances.
Your business customers will be focussed on issues like social distancing, standing down staff, monitoring cash flow, varying loans, securing supply chains or dealing with personal health.
While typical business continuity plans allow for floods, fires and cyber hacking they haven't contemplated what is needed to survive a global health emergency with travel restrictions and business shutdowns as were imposed in the last month.
Regulators expect financial services providers to take all reasonable steps to continue meeting their regulatory obligations and to continue operating and provide essential banking services.
More than ever the key to business viability after the disruption is in customer focus and employee safety.
A good way to achieve these goals is to review your processes to see how they can be provided remotely.
Free Video on digital processes
Are your outsourced providers affected so that your services are at risk?
How will you assess loan applications if a customer is affected by travel restrictions or has their hours reduced?
Cybersecurity and data privacy remains an important risk especially when staff work from home.
Fraud is likely to increase when decisions need to be made quickly and new ways of remote working are in operation.
Normal face-to-face offices and ATMs now have new requirements: extra hygienic and cleaning protocols, disinfecting banknotes, checking whether customers and staff have temperatures and virus symptoms.
Social distancing means reducing the number of staff and limiting the number of customers inside a branch at one time.
Businesses have been forced to accelerate their shift to digital processes in addition to existing internet banking and apps.
Lenders need to prepare for changes in customer borrowing needs and withdrawals.
Most financial services providers have developed financial assistance packages for vulnerable customers with payment moratoriums and fee waivers.
Monitoring accounts will be an important role for lenders.
What next?
Reduced margins, pauses in repayments, likely defaults as well as disrupted physical operations will have a long-term impact.
IT planning will need to be reviewed with the increased demand for digital services from customers and remote working by staff.
Free Video on digital processes
If you found this article helpful, then subscribe to our news emails to keep up to date and look at our video courses for in-depth training. Use the search box at the top right of this page or the categories list on the right hand side of this page to check for other articles on the same or related matters.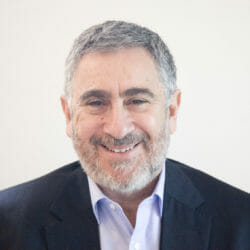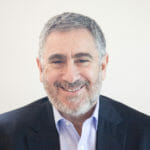 Author: David Jacobson
Principal, Bright Corporate Law
Email:
About David Jacobson
The information contained in this article is not legal advice. It is not to be relied upon as a full statement of the law. You should seek professional advice for your specific needs and circumstances before acting or relying on any of the content.