 The recent announcement by the Treasurer has laid out a new roadmap for regulatory changes in the financial sector.
This graphic is a summary of the current issues (click to enlarge).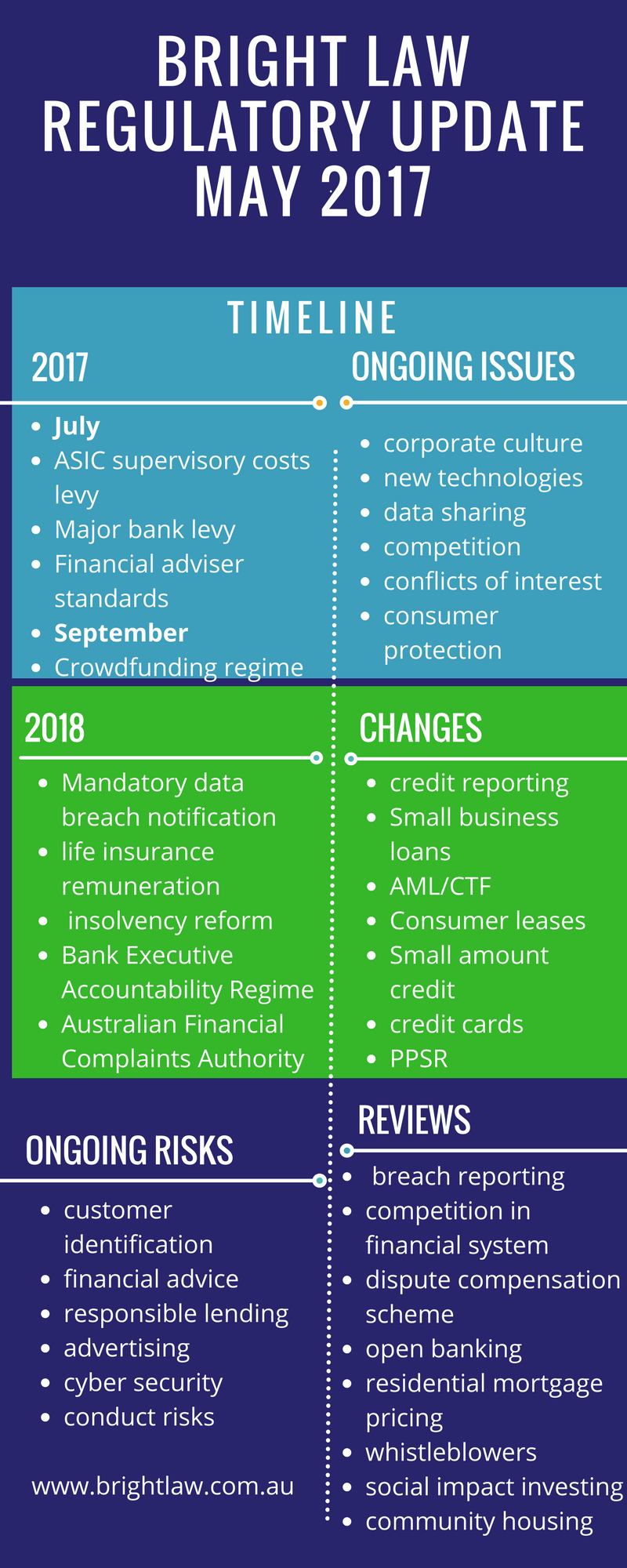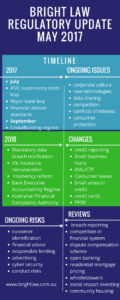 Download Bright Law Regulatory Update May 17 (PDF)
The Government has increased funding for ASIC, APRA and the ACCC to implement and enforce its program.
ASIC will continue to review breach reporting, credit and financial advice.
The ACCC's 2017 priorities will be misleading and deceptive practices, anti-competitive conduct and unfair contract terms affecting small businesses and competition in the financial system.
APRA will be responsible for the Bank Executive Accountability Regime and open banking.