 The Financial Sector Reform (Hayne Royal Commission Response) (2021 Measures No.1) Regulations 2021 have been registered.
The Regulations amend the Corporations Regulations 2001 to make handling an insurance claim a 'financial service' under the Corporations Act 2001 as well as to clarify the licensing requirements for claims handlers.
Schedule 2 to the Regulations removes regulation 7.1.33 of the Corporations Regulations to make claims handling a 'financial service'. As a result someone who handles insurance claims will be required to:
· hold an Australian financial services licence;
· act efficiently, honestly and fairly (amongst other obligations); and
· provide appropriate disclosure to consumers.
In addition, when providing financial services to retail clients, the Regulations require a person to have an internal dispute resolution process in place and be a member of the Australian Financial Complaints Authority (AFCA).
In addition the Regulations:
insert regulation 7.1.04CB to provide that people who investigate or assess insurance claims are not regarded as claims managers and are therefore not required to obtain an Australian financial services licence.

amend subregulation 7.1.04F(2) to insert three new classes of claims handling. The classes are claims handling in relation to:




general insurance products;

investment life insurance products; and

life risk insurance products.

insert new regulation 7.1.08AA to prevent certain types of advice being given by someone handling claims without being licensed as a financial adviser. The types of advice are: how an insurance benefit should be structured (e.g. lump sum versus regular payments); how an insurance benefit should be managed or used (e.g. invested in certain products or schemes); and advice which relates to other insurance products not held by the person making the claim or financial products (e.g. advice about certain products which an insurance benefit could be invested in).
insert Regulation 7.6.01AAAA provides that people who represent an insured to pursue an insurance claim must get an Australian financial services licence if they represent an insured to pursue a claim under a general insurance product.
insert Regulation 7.6.01AAAB allows Lloyd's underwriters and unauthorised foreign insurers to handle claims without an Australian financial services licence if they authorise another person who has an Australian financial service licence for handling claims.
If you found this article helpful, then subscribe to our news emails to keep up to date and look at our video courses for in-depth training. Use the search box at the top right of this page or the categories list on the right hand side of this page to check for other articles on the same or related matters.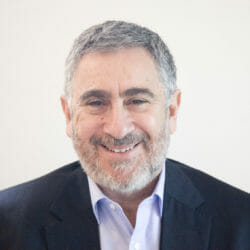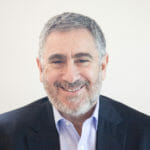 Author: David Jacobson
Principal, Bright Corporate Law
Email:
About David Jacobson
The information contained in this article is not legal advice. It is not to be relied upon as a full statement of the law. You should seek professional advice for your specific needs and circumstances before acting or relying on any of the content.