 COVID-19 has deferred most, but not all, of the regulatory changes planned for 2020. But your implementation projects should not be shut down.
ASIC still expects the usual regulatory compliance during the COVID-19 pandemic period, except where specific relief has been given.
Here's a snapshot of key changes coming up (that have been passed or announced) for the rest of 2020 and 2021.
The Government says that by 30 June 2021, legislation for all Financial Service Royal Commission recommendations requiring legislative change will have been introduced into parliament. These changes and other reviews will be implemented in 2021-2022.
Consumer Data Right
Consumer Data Right (CDR) for open banking launches (exemptions available for non-major ADIs to 1 October 2020)
Information Security
Amend third party service contracts to comply with CPS 234 (6 month exemptions from APRA on case by case basis)

Royal Commission changes
Consultation and introduction of legislation for first group of Financial Services Royal Commission changes including removal of POS exemptions, deferred sales model for add-on insurance
Anti-hawking
Prohibition of hawking of insurance and superannuation
Mortgage brokers
Mortgage broker commission changes and best interests duty starts
Modern Slavery Act
first statement under the Modern Slavery Act (Cth) due for financial-year-reporting entities
Royal Commission changes
Consultation and introduction of group 2 Financial Services Royal Commission changes including
*Compensation scheme of last resort
*Extension of BEAR to RSE licensees and insurers (FAR)
Breach reporting
changes to the breach reporting regime
Reference checking
reference checking for mortgage brokers and financial advisers
Misconduct
notify clients of suspected misconduct
Design and distribution obligations
New product design and distribution obligations commence
Credit Risk
Revised APS 220 Credit Risk Management commences.
MONITOR
*Mandatory credit reporting regime
*Internal Dispute Resolution changes ASIC RG 165
*Revised Customer Owned Banking Code of Practice *revised ePayments Code *Directors Identification Numbers
*APRA remuneration standard
*AML/CTF amendments
*Cash payment limits
*Retail payment regulation
RISKS
*COVID-19
*Outsourcing
*Technology
*Information Security
*Privacy
*Climate change
*More active supervision and enforcement by regulators
All of these changes will have an impact on your customers as well as affecting your internal systems and processes. Some, like open banking, will have major technological changes.
If you found this article helpful, then subscribe to our news emails to keep up to date and look at our video courses for in-depth training. Use the search box at the top right of this page or the categories list on the right hand side of this page to check for other articles on the same or related matters.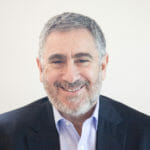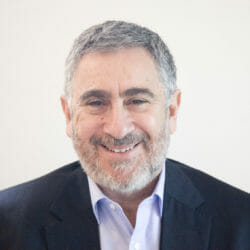 Author: David Jacobson
Principal, Bright Corporate Law
Email:
About David Jacobson
The information contained in this article is not legal advice. It is not to be relied upon as a full statement of the law. You should seek professional advice for your specific needs and circumstances before acting or relying on any of the content.