 FASEA has issued a Preliminary Response to Submissions on its Financial Planners and Advisers Code of Ethics 2019 Guidance to provide clarification on the interpretation and application of the FASEA Code of Ethics following its previous Guidance. The Code is a compulsory Code of Ethics for all financial advisers when providing personal financial advice and services to retail clients. It does not apply to other forms of advice.
Queries focussed on Code Standard 3, what fees are banned under Standards 3 and 7 and whether general advice and advice to wholesale clients is captured by the Code.
Standard 3 says: "You must not advise, refer or act in any other manner where you have a conflict of interest or duty."
FASEA's response includes:
"Standard 3 of the Code is concerned with an actual conflict between duties advisers owe their client and any personal interest they have or an actual conflict between duties they owe their client and duties they owe another individual or organisation. This requires advisers to make a professional assessment as to whether their personal interests or other duties are incompatible or at variance with the interests of, and duties owed to their client. The Code requires advisers in making an assessment of conflict to ensure that, before giving advice, they have met all the ethical values and standards contained in the Code in order to confirm they have put the client's interest before any personal interest or other interests. The adviser must remain alert to changes in facts and circumstance that could affect this assessment and continue to assess conflicts during their advice relationship.
The Code does not seek to ban particular forms of remuneration, nor does it determine that particular forms of remuneration would always be an actual conflict."
With respect to Standard 1 which says "You must act in accordance with all applicable laws, including this Code, and not try to avoid or circumvent their intent.", FASEA's Guidance says advisers cannot rely on an accountant's certificate that a person is a wholesale investor if they know the person lacks competence in financial matters.
ASIC report on compliance with financial advice fee disclosure obligations
ASIC Report 636 Compliance with the fee disclosure statement and renewal notice obligations (REP 636), summarises ASIC's compliance assessments of fee disclosure statements (FDSs) and renewal notices (RNs) issued by 30 randomly-sampled Australian financial services (AFS) licensees and their representatives. The review focused on whether the fee disclosure documents provided to clients complied with the law and if not, the nature of the failures.
The review found that seven percent of the fee disclosure statements (FDSs) required to be given to clients by law, were not given. In 35 percent of the instances when a renewal notice (RN) was required, an RN was not given.
Of the 176 FDSs reviewed in detail:
80 percent did not include all the required information about services that clients were entitled to receive
73 percent did not cover all the information about services that clients received, and
44 percent did not include the amount of each fee paid by the clients.
If you found this article helpful, then subscribe to our news emails to keep up to date and look at our video courses for in-depth training. Use the search box at the top right of this page or the categories list on the right hand side of this page to check for other articles on the same or related matters.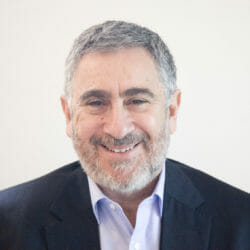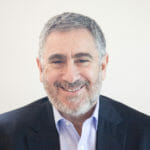 Author: David Jacobson
Principal, Bright Corporate Law
Email:
About David Jacobson
The information contained in this article is not legal advice. It is not to be relied upon as a full statement of the law. You should seek professional advice for your specific needs and circumstances before acting or relying on any of the content.