 The Final Report of the Independent Review of the Customer Owned Banking Code of Practice has been released together with an "Indicative" Draft Code which is a completely revised version of the Code.

The report also attaches a table that provides a comparison with the Australian Banking Association Banking Code of Practice which commenced on 1 July 2019.
The Code sets out detailed obligations which add to the law rather than simply restating the law.
The entire Code, including the key promises, will be enforceable by customers as provisions incorporated in the customer contract with the customer owned bank (COB).
Small business lending
The Code will define "Small Business" so as to include businesses or groups of fewer than 100 FTE employees, with loans of up to $5 million per loan (as opposed to total borrowings). 
The Code does not import a responsible lending obligation into small business lending.
Three months' notice to remedy a non-monetary breach will always to be given before default action is taken against a small business borrower, subject to 5 exceptions.
Vulnerable customers
The Code refers to customers with special needs. The reviewer concluded that it would not be reasonable to expect COBs to be continually monitoring their customers or, without the customer self-identifying, to always realise that a customer has special needs.
Other issues
The Final Report also discusses the following issues:
Advertising;
Accessibility and inclusivity;
Transaction service fees;
Informal overdrafts;
Terms and Conditions;
Loans secured by agricultural land;
Credit cards;
Reverse mortgages;
Co-borrowers;
Guarantors;
Third party products;
Lenders mortgage insurance;
Notifying changes to accounts;
Financial difficulty;
Sale of debts;
Complaints handling;
Training;
Prospective customers.
Next steps
The independent reviewer says the draft revised Code is only intended to provide stakeholders with the intent of his recommendations.  It has not yet been re-drafted for plain English or for efficiency and consistency. 
It is now for COBA to review his recommendations and indicative drafting and decide how much of his work it wants to adopt and what process it wants to adopt going forward.   Even where COBA accepts
the concept that underpins the drafting of a provision, there will need to be a detailed process to review, test and refine the drafting. 
The Customer Owned Banking Code Compliance Committee's Annual Report 2018-19
The Customer Owned Banking Code Compliance Committee's Annual Report 2018-19 contains the following findings:
Most breaches in 2018–19 related to customer service, privacy or legal obligations, and responsible lending practices.
Customer service delivery was the area where most Code breaches were reported, accounting for almost one-third of all self-reported breaches.
While not all Code subscribers provided comprehensive information about the root cause for a breach of this kind, failure to follow process and procedures and manual errors were the most cited reasons.
The Committee recommends that Code subscribers with a high number of breaches caused by failure to follow process and procedures review their staff training, procedural documentation and monitoring activities to ensure compliance with the Code and provide high-quality services to customers. A root cause analysis may also assist to highlight areas where procedures could be re-engineered to reduce error rates and/or staff resourcing issues.
Appendix J of the Annual Report contains examples of Code breaches including:
System error outages caused by slow core banking system performances;
Bonus interest rates were not consistently applied to new, rollover or renewals as a result of a manual error;
Some joint account holders were not receiving statements;
 A customer ordered a new card via a mobile phone app. The card was sent to an old address and identified via a complaint by the impacted customer;
Call recording disclosure statement was not provided at the start of an outbound call. 
If you found this article helpful, then subscribe to our news emails to keep up to date and look at our video courses for in-depth training. Use the search box at the top right of this page or the categories list on the right hand side of this page to check for other articles on the same or related matters.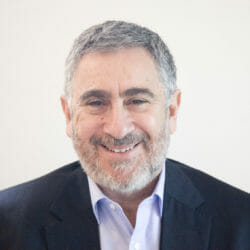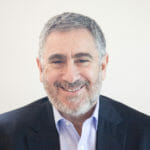 Author: David Jacobson
Principal, Bright Corporate Law
Email:
About David Jacobson
The information contained in this article is not legal advice. It is not to be relied upon as a full statement of the law. You should seek professional advice for your specific needs and circumstances before acting or relying on any of the content.