 Overview
The Treasurer has announced proposed changes to the National Credit Act responsible lending obligations to take place from 1 March 2021, subject to the passing of legislation, as well as changes to the regulation of Small Amount Credit Contracts and Consumer Leases and debt management firms.
Key elements of the changes include:
Removing responsible lending obligations from the National Consumer Credit Protection Act 2009, with the exception of small amount credit contracts (SACCs) and consumer leases where heightened obligations will be introduced.
Ensuring that authorised deposit-taking institutions (ADIs) will continue to comply with APRA's lending standards requiring sound credit assessment and approval criteria.
Adopting key elements of APRA's ADI lending standards and applying them to non-ADIs.
Requiring debt management firms hold an Australian Credit Licence when they are paid to represent consumers in disputes with financial institutions.
Allowing lenders to rely on the information provided by borrowers, unless there are reasonable grounds to suspect it is unreliable.  Borrowers will be made more accountable for providing accurate information to inform lending decisions, replacing the current practice of 'lender beware' with a 'borrower responsibility' principle.
Removing the ambiguity regarding the application of consumer lending laws to small business lending. Where a proportion of an application for credit is for a business purpose, irrespective of the proportion, the new framework will not apply.
Application of APRA lending standards to non-ADIs.
APRA will continue to regulate ADIs in relation to existing standards and ASIC will continue to regulate non-ADIs in relation to the new standards that are introduced.
Small business lending
Small business lending by subscriber banks will continue to be covered by the ASIC approved Banking Code of Practice, which will be strengthened by including enforceable code provisions regulated by ASIC. Small business lending also continues to be subject to AFCA's small business jurisdiction, if the lender is an AFCA member.
Role of AFCA
Credit providers will still be obliged to be members of AFCA and comply with their existing licensing obligations to act efficiently, honestly and fairly. Further, the duty under the Banking Code of Practice for subscriber  banks to exercise the care and skill of a diligent and prudent banker will still apply.
Mortgage brokers
To ensure there is no misalignment between the obligations of mortgage brokers and lenders, following the changes, mortgage brokers will no longer be subject to responsible lending obligations. However, the best interest duty for mortgage brokers which will commence on 1 January 2021 will continue to apply.
Small Amount Credit Contracts and Consumer Leases
SACC providers and consumer lessors will be prohibited from providing a SACC or lease that would result in:
• A person who receives 50 per cent or more of their net income from Centrelink from devoting more than 20 per cent of their net income to SACC and consumer lease repayments, with no more than 10 per cent of this being allocated toward SACC repayments.
• A person who receives less than 50 per cent of their net income from Centrelink from devoting more than 20 per cent of their net income to SACCs or consumer leases (these are separate caps).
The permitted cap on the total payments that can be made under a consumer lease will be equal to the sum of the base price of the goods hired under the lease, permitted delivery fees and permitted installation fees multiplied by 4 per cent per month (up to a maximum of 48 months). 
Lessors will additionally be able to charge a one-off establishment fee of 20 per cent of the good's base price.
These changes will be implemented through changes to the Credit Act and will take effect 6 months following passage of legislation.
Regulation of debt management firms
The Government require debt management firms representing consumers in internal and external dispute resolution processes to hold an Australian credit licence and meet the ongoing obligations imposed on credit licensees.
These obligations include a requirement to meet the 'fit and proper person' test, and to undertake their activities 'efficiently, honestly and fairly'.
Consumers involved in a dispute with a debt management firm representative to have disputes determined by the Australian Financial Complaints Authority.
This reform will be implemented through a change to the Credit Regulations and will commence from 1 April 2021.
If you found this article helpful, then subscribe to our news emails to keep up to date and look at our video courses for in-depth training. Use the search box at the top right of this page or the categories list on the right hand side of this page to check for other articles on the same or related matters.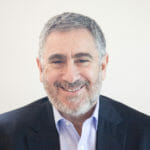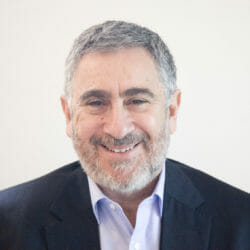 Author: David Jacobson
Principal, Bright Corporate Law
Email:
About David Jacobson
The information contained in this article is not legal advice. It is not to be relied upon as a full statement of the law. You should seek professional advice for your specific needs and circumstances before acting or relying on any of the content.