 Consumer Credit Bill introduced
The National Consumer Credit Protection Amendment (Supporting Economic Recovery) Bill 2020 has been introduced into the House of Representatives. Background.
The Bill has been referred to the Senate Economics Legislation Committee to report by 12 March 2021. 
The Bill amends the Credit Act so that responsible lending obligations apply only to small amount credit contracts and consumer leases (and small amount credit contract-equivalent loans by authorised deposit-taking institutions) beginning on the later of 1 March 2021 and the day after Royal Assent. This is the case for both credit providers and credit assistance providers.
ADIs would no longer be subject to the Responsible Lending Obligations (except as applied by APRA).
The Bill also amends the Credit Act to provide the Minister with a power to determine standards, by legislative instrument, specifying requirements for a credit licensee's systems, policies, and processes in relation to certain non-ADI credit conduct. Non-ADI lenders would be subject to new lending requirements, administered by ASIC, based in large part on certain requirements in APRA's new APS 220 (see below).
The SACC and consumer lease reforms and the extension of the best interests obligations to credit assistance providers will commence six months following royal assent. However, the bill's anti-avoidance provisions will commence immediately to ensure firms do not opportunistically restructure their business to avoid the government's reforms.
APRA credit risk management
The Australian Prudential Regulation Authority (APRA) has issued a consultation letter to authorised deposit-taking institutions (ADIs) regarding potential changes to APS 220 Credit Risk Management.
APRA says it will continue to regulate ADIs in accordance with existing prudential standards. APRA is not planning material revisions to its credit-related prudential standards or guidance. However, some amendments will be necessary in the event that the Government's proposed credit reforms are passed as legislation.
But this consultation will ensure appropriate alignment with the non-ADI lenders' regime, which has been closely based on certain requirements in the new APS 220. APRA's proposed changes will be contingent on the Government's reforms passing as legislation. In this event, APRA considers it appropriate to make two potential changes:
Drafting amendment: APRA is proposing an amendment to the new APS 220 that would require ADIs to assess an individual borrower's repayment capacity without substantial hardship. This is similar to the Government's proposed requirements of non-ADI lenders.
Timing of implementation: APRA will not implement the new APS 220 any earlier than 1 April 2021. APRA anticipates that it will finalise Prudential Practice Guide APG 220 Credit Risk Management (APG 220) in the first quarter of 2021.
If you found this article helpful, then subscribe to our news emails to keep up to date and look at our video courses for in-depth training. Use the search box at the top right of this page or the categories list on the right hand side of this page to check for other articles on the same or related matters.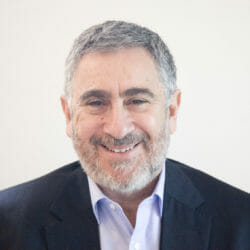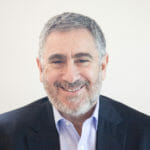 Author: David Jacobson
Principal, Bright Corporate Law
Email:
About David Jacobson
The information contained in this article is not legal advice. It is not to be relied upon as a full statement of the law. You should seek professional advice for your specific needs and circumstances before acting or relying on any of the content.