 Treasury has released a consultation paper seeking stakeholder feedback on regulatory impediments to modernising business communications.
The consultation will specifically consider Treasury laws, including the Corporations Act 2001, Australian Securities and Investments Commission Act 2001, Banking Act 1959, Insurance Act 1973, Life Insurance Act 1995, Superannuation Industry (Supervision) Act 1993, Consumer and Competition Act 2010 and National Consumer Credit Protection Act 2009.
The Government is proposing to adopt technology neutrality in how businesses meet legal requirements to provide written information to their customers, shareholders and other stakeholders unless policy objectives are best achieved by limiting technology choice.
Where a default method is not specified in the law, it is intended that any technology may be used to communicate in writing provided that:
• the sender is assured the recipient can access the information; and
• the information can be stored by the sender and receiver in a way that it can be readily accessed and reusable for subsequent reference.
Categories of Business Communication in Focus
The five categories of business communication which are the focus of the consultation are:
• written communications or transfers of information among stakeholders, including business, customers, and investors. Changes to laws could provide for notifications to be sent via text message or mobile application to direct
stakeholders to generic online content and/or notify of information provided via email ;
• Publishing notices in newspapers: there are some provisions in Treasury laws that require businesses to publish notices in a newspaper or other
publications. Since these laws were introduced, there have been material shifts in the way news is consumed, which leads to questions about the effectiveness of this requirement.
• communicating with regulators such as the Australian Securities and Investments Commission (ASIC), Australian Prudential Regulation Authority (APRA) and the Australian Competition and Consumer Commission (ACCC). Examples include lodging documents and attending hearings;
• written signature requirements, beyond the proposed permanent changes to the execution of company documents relating to meetings;
There are provisions in Treasury laws that still require a physical signature and do not allow for the use of electronic means of identification and verification of agreement, most notably in the Corporations
Act 2001 as the Act is exempt from the application of the ETA.
• record-keeping requirements, including the keeping of books and registers; and
• the making of payments by customers, investors, regulators or businesses.

Record-Keeping Requirements
Various provisions across Treasury portfolio laws require entities to record or retain information. Many of these provisions create an obligation to record or retain certain information without specifying how this information is to be held. However, some provisions require information to be recorded or retained in writing. For example, section 286 of the Corporations Act 2001 requires entities to keep written financial records for a period of seven years.
For most Commonwealth laws, section 12 of the ETA provides that a requirement for a person to record or retain information in writing is taken to have been met if the person records or retains the information in electronic form. This applies generally to Commonwealth laws unless an exemption to the ETA is requested by the responsible agency. Section 12 allows the person to record the information using technology most appropriate to them including new technologies such as blockchain. However, a number of Treasury Acts, including the Corporations Act 2001 and most of the Superannuation Industry (Supervision) Act 1993 are exempt from the ETA.


If you found this article helpful, then subscribe to our news emails to keep up to date and look at our video courses for in-depth training. Use the search box at the top right of this page or the categories list on the right hand side of this page to check for other articles on the same or related matters.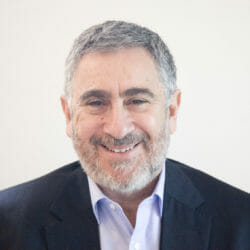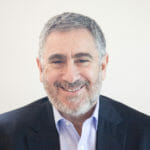 Author: David Jacobson
Principal, Bright Corporate Law
Email:
About David Jacobson
The information contained in this article is not legal advice. It is not to be relied upon as a full statement of the law. You should seek professional advice for your specific needs and circumstances before acting or relying on any of the content.