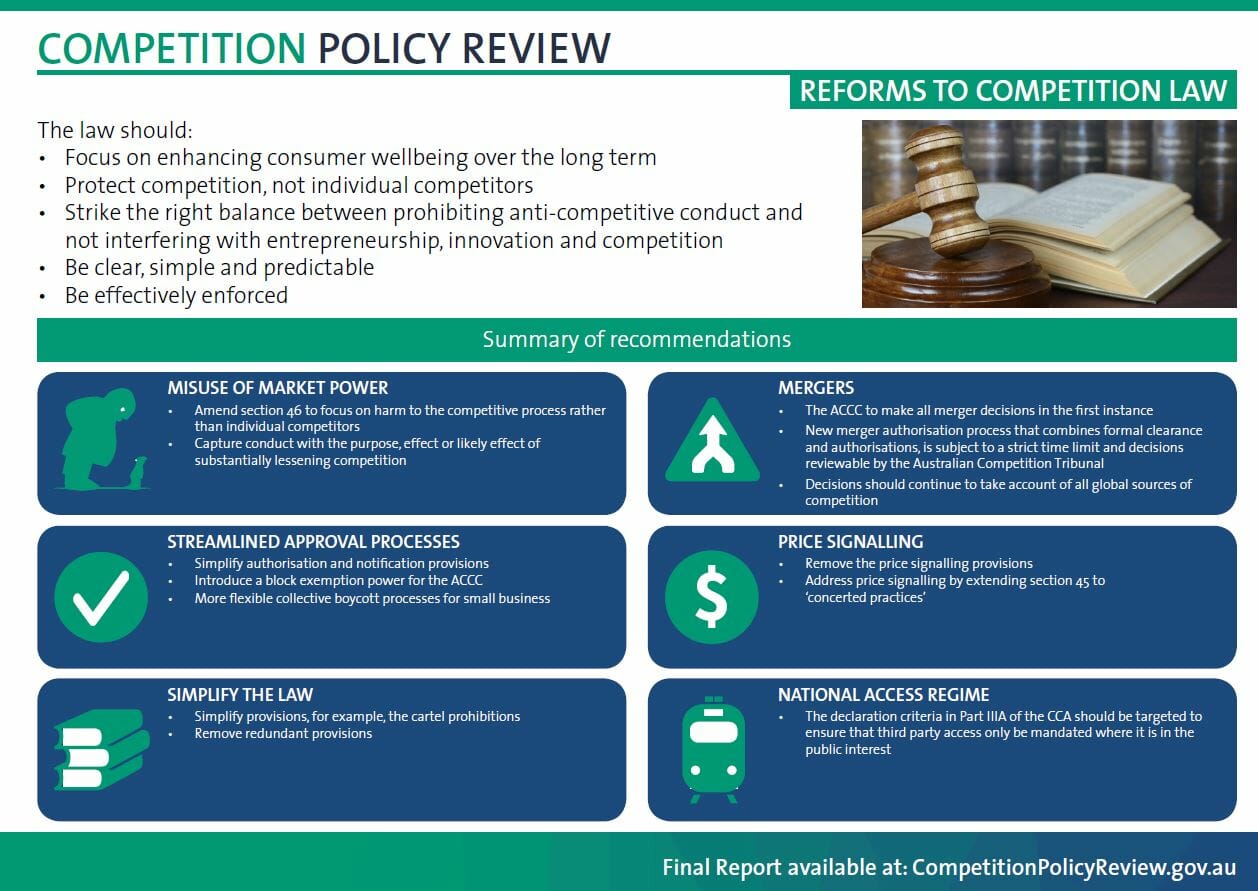 The Government has released the Final Report of the Competition Policy Review.
The Competition Policy Review's Final Report makes 56 recommendations for reforms across three key themes: competition policy, laws and institutions.
Changes to the Review's draft recommendations include:
Section 46 misuse of market power provision: Rather than including defences, the Review recommends providing the court with factors it must consider in determining whether there is a substantial lessening of competition.
Exclusive dealing: Rather than simplifying the exclusive dealing provisions in section 47, the Review now recommends that section should be repealed. The conduct will be captured under section 45 and the revised misuse of market power provision.
Industrial agreements: Non-employment trading restrictions in awards and industrial agreements should be subject to competition laws
The Government is seeking feedback on the final recommendations and it will respond to the report later in the year.