 The Treasury Laws Amendment (2021 Measures No.1) Bill 2021 was passed by both houses of parliament on 10 August 2021 and will commence on receiving Royal Assent.
UPDATE:  Royal Assent given on 13 August 2021.
The Bill allows electronic means or alternative technologies to be used until 31 March 2022 to meet the requirements in the Corporations Act relating to:
holding meetings of directors of a company, meetings of shareholders of a company (including Annual General Meetings) and meetings of members of a registered scheme;
executing documents relating to meetings;
recording, keeping and providing minutes; and
providing notice of a meeting and give other documents relating to meetings to the prospective attendees.
Directors meetings, meetings of shareholders of a company and meetings of members of a registered scheme may be held using only electronic means until 31 March 2022 provided that the persons entitled to attend the meeting, as a whole, have a reasonable opportunity to participate, whether or not this is allowed by a company's constitution.
If electronic means are used to hold the meeting, the notice of the meeting must include sufficient information to allow all attendees to participate and the quorum includes all persons participating virtually.
Documents relating to a meeting may be given electronically until 31 March 2022 if it is reasonable to expect that the document would be readily accessible so as to be usable for subsequent reference at the time that it is given.
Members have the right to opt in to receiving documents in hard copy. The obligation to inform shareholders of their rights to elect to receive hard copy documents has been removed.
Documents relating to a meeting may be signed electronically by using a method to identify the signatory and indicate the signatory's intention until 31 March 2022.
The minutes for meetings of shareholders and members of registered schemes may be taken electronically and the minute book may be provided to shareholders and members and kept electronically. These changes sunset on 31 March 2022.
After 31 March 2022, the government intends that the changes will be made permanent.
The Bill also introduces a permanent power for ASIC to facilitate virtual only meetings by instrument (including a class instrument) as well as extend time for holding AGMs and permit documents to be given electronically.
If you found this article helpful, then subscribe to our news emails to keep up to date and look at our video courses for in-depth training. Use the search box at the top right of this page or the categories list on the right hand side of this page to check for other articles on the same or related matters.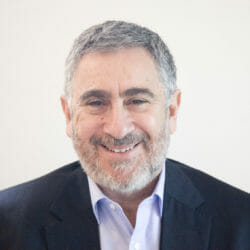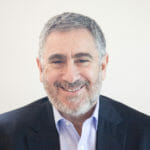 Author: David Jacobson
Principal, Bright Corporate Law
Email:
About David Jacobson
The information contained in this article is not legal advice. It is not to be relied upon as a full statement of the law. You should seek professional advice for your specific needs and circumstances before acting or relying on any of the content.