 In Australian Securities and Investments Commission v Bank of Queensland Limited [2021] FCA 957 the Federal Court of Australia declared certain clauses in BOQ's small business standard form loan contract and guarantee to be unfair terms under section 12GND of the Australian and Securities Investments Commission Act 2001 (Cth). The affected clauses were declared void and replaced with agreed compliant clauses.
The terms in question were:
unilateral variation clauses which allowed BoQ to vary the terms and conditions of their contracts without giving borrowers advance notice or an opportunity to exit the contract without penalty;
event of default clauses which allowed BoQ to unilaterally determine whether a default has occurred as well as call defaults based on events that did not present any material risk to BoQ and without giving borrowers an opportunity to address the issue;
indemnification clauses which allowed BoQ to make a claim against a customer for losses caused by BoQ's mistake, error or negligence; and
conclusive evidence clauses which meant that if BoQ issued a certificate stating an amount owing by a customer, that amount would be assumed to be correct unless the customer could prove otherwise.
The Bank accepted that the relevant terms were unfair.
ASIC did not allege that the Bank had relied upon the unfair terms in a manner that was unfair, or that it caused any customers to suffer loss or damage.
A similar application relating to unfair terms in small business lending contracts was brought by ASIC in Australian Securities and Investments Commission v Bendigo and Adelaide Bank Limited [2020] FCA 716 (discussed here).
The parties agreed that each of the clauses mentioned above was unfair within the meaning of s 12BG of the ASIC Act (and therefore void as a result of s 12BF(1) of the Act) for the following reasons:
(a) each clause causes a significant imbalance in the parties' rights and obligations arising under the relevant Schedule Contract and in the Standard Form Contracts because it provides rights and entitlements to the Bank without incorporating commensurate or ameliorating rights or entitlements for the customer;
(b) it is not reasonably necessary in order to protect the legitimate interests of the Bank; and
(c) it would cause detriment to the relevant counterparty if relied upon.
If you found this article helpful, then subscribe to our news emails to keep up to date and look at our video courses for in-depth training. Use the search box at the top right of this page or the categories list on the right hand side of this page to check for other articles on the same or related matters.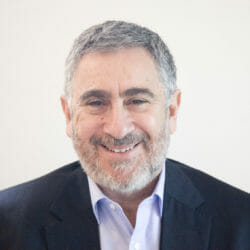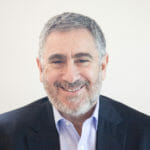 Author: David Jacobson
Principal, Bright Corporate Law
Email:
About David Jacobson
The information contained in this article is not legal advice. It is not to be relied upon as a full statement of the law. You should seek professional advice for your specific needs and circumstances before acting or relying on any of the content.