 In Australian Securities and Investments Commission v GoGetta Equipment Funding Pty Ltd [2021] FCA 420 the Federal Court of Australia ordered that GoGetta pay to the Commonwealth pecuniary penalties totalling $750,000 in respect of contraventions of sections 29 and 32 of the National Credit Act when it did not hold a licence under the National Credit Act authorising it to engage in consumer leasing credit activity.
Between 1 July 2014 and 23 February 2018, when GoGetta did not hold an Australian Credit Licence GoGetta entered 10 light passenger vehicle agreements without obtaining from the customer a declaration under section 172(2) of the National Credit Code that the vehicle was, or vehicles were, hired wholly or predominantly for business purposes.
In respect of those agreements received and accepted 295 weekly payments from customers.
An independent report found that GoGetta's operating model, systems, processes and controls were designed to deliver vehicle leasing to business customers for non-consumer purposes. But GoGetta did not consider whether there was a risk that customers would seek a rental agreement for a consumer purpose, or whether any measures should be put in place to address such a risk.
GoGetta received rental applications for light passenger vehicles from third-party intermediaries (a finance broker or a used car dealership). The GoGetta customer service team did not contact the applicant to verify that the application was being made for a business purpose or require an applicant to provide a business purpose declaration under the National Credit Code. GoGetta simply relied on the fact that applicants were required to provide an Australian Business Number as part of their application.
Justice Davies concluded:
The contraventions are properly characterised as arising from a systemic failure by GoGetta from the outset to have an effective process for verifying business use in the conduct of its commercial rental business. Whilst GoGetta and SIV Capital were not subject to the obligations of Chapter 2 of the National Credit Act in respect of the rental and financing products they supplied to commercial customers, they did not have adequate processes and systems in place to ensure that the leases that GoGetta entered into were not consumer leases for the purposes of Chapter 3 of the National Credit Act. ..

GoGetta has fully cooperated with ASIC, ceased this part of its business, admitted liability (save on the question of a number of contraventions which, initially, was the subject of dispute), acted swiftly to limit potential loss and damage to its customers, engaged Ernst & Young to conduct a review of its existing leasing and identify areas of concern, agreed to a court enforceable undertaking, agreed to (and implemented) a remediation program under which GoGetta and SIV Capital agreed to make remediation payments to affected customers, not to profit or retain any form of interest, or a fee or charge from an affected motor vehicle lease and not to seek to recover arrears or remaining payments from affected customers.
If you found this article helpful, then subscribe to our news emails to keep up to date and look at our video courses for in-depth training. Use the search box at the top right of this page or the categories list on the right hand side of this page to check for other articles on the same or related matters.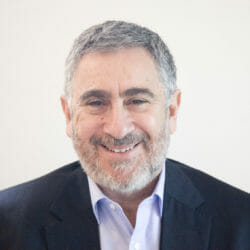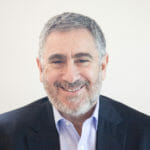 Author: David Jacobson
Principal, Bright Corporate Law
Email:
About David Jacobson
The information contained in this article is not legal advice. It is not to be relied upon as a full statement of the law. You should seek professional advice for your specific needs and circumstances before acting or relying on any of the content.