 In Australian Securities and Investments Commission v Mayfair Wealth Partners Pty Ltd (No 2) [2021] FCA 247 the Federal Court of Australia declared that representations by Mayfair that promissory notes called "M+ Fixed Income Notes" and "M Core Fixed Income Notes" (the Mayfair Products) were comparable to, and of similar risk profile to, bank term deposits were misleading or deceptive, or likely to mislead or deceive, in relation to financial services, in contravention of s 1041H(1) of the Corporations Act 2001 and s 12DA(1) of the Australian Securities and Investments Commission Act 2001.
Justice Anderson found that the Mayfair Products exposed investors to significantly higher risk than bank term deposits, including by reason of the fact that the Mayfair Products lacked the prudential regulations that apply to bank term deposits.
The Mayfair Products were marketed and promoted by the Defendants in a number of ways, including via:
(a) Mayfair's websites, www.mayfairplatinum.com.au and www.mayfair101.com;
(b) the website www.termdepositguide.com; and
(c) newspaper advertising and online advertising, including the use of "sponsored link internet advertising" using (what are referred to as) specific "adwords".
ASIC contended that the Mayfair Products were marketed to wholesale but inexperienced investors, at least a substantial subset of whom were unlikely to understand the significant risk associated with the Mayfair Products.
The Defendants' marketing strategy was addressed to persons searching for a term deposit in order to divert them to the Defendants' websites.
ASIC submitted that the Bank Term Deposits Representation was implied by:
(a) the combination of words used in the marketing material, such as "term deposit alternative", "term investment", "fixed term", "certainty" and "confidence";
(b) images used in the marketing material that replicate those found on bank websites marketing bank term deposits; and
(c) sponsored link internet advertising conducted via the Google "AdWords" program and Bing "Ads" program, which included the use of:
(i) "meta-title tags" such as "term deposit rates – best term deposit options";
(ii) domain names such as "term deposit guide"; and
(iii) "adwords" for sponsored searches, including "bank deposits" and "term deposits".
Representations were also made in respect of security, repayment and no risk of default.
The trial was undefended.
A penalty hearing is yet to be listed by the Court.
If you found this article helpful, then subscribe to our news emails to keep up to date and look at our video courses for in-depth training. Use the search box at the top right of this page or the categories list on the right hand side of this page to check for other articles on the same or related matters.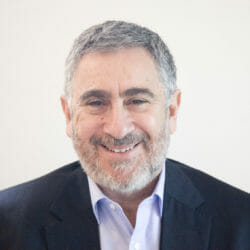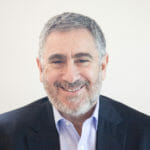 Author: David Jacobson
Principal, Bright Corporate Law
Email:
About David Jacobson
The information contained in this article is not legal advice. It is not to be relied upon as a full statement of the law. You should seek professional advice for your specific needs and circumstances before acting or relying on any of the content.