 In Australian Securities and Investments Commission v Westpac Banking Corporation [2019] FCA 2147 Westpac Banking Corporation was held liable for the failure by one of its representatives to comply with the "best interests obligations" in Divison 2 of Part 7.7A of the Corporations Act 2001 (Cth) when he provided personal advice concerning financial products to four couples during 2013 and 2014.
ASIC alleged that, in providing the advice and recommendations to the four couples in question, Mr Sinha had contravened sections 961B, 961G, 961H and 961J of the Act and that Westpac, as the "responsible licensee" in relation to Mr Sinha's contraventions, had contravened section 961K(2) of the Act. The Commission also alleged that Westpac had contravened section 912A of the Act because, as the holder of a financial services licence, it had failed to do all things necessary to ensure that the financial services covered by the licence were provided efficiently, honestly and fairly and had failed to comply with the "financial services laws", which include s 961K of the Act.
Westpac admitted that it had contravened those various provisions of the Act as alleged by ASIC.
The total pecuniary penalty in respect of all the contraventions was fixed by the Federal Court at $9,150,000.
The relationship between Westpac and Mr Sinha was structured so that Mr Sinha was able to share in the commissions and fees earned or derived when, as a result of his advice or recommendations, clients signed-up for financial products in which Westpac or associated companies had an interest.
As a result of the advice and recommendations given by Mr Sinha, each of the couples altered their existing superannuation or insurance arrangements and acquired interests in or took out superannuation or insurance products or policies with companies or entities associated with Westpac.
It was subsequently discovered that the recommendations that Mr Sinha made, and the circumstances in which he made them, were deficient and defective, both as a matter of process and in substance. Mr Sinha's services were eventually terminated by Westpac in late 2014.
The trial judge concluded that Westpac ought reasonably to have known of the risk because Mr Sinha's less than satisfactory conduct as a financial adviser had previously come to the attention of certain senior officers of Westpac as a result of various internal compliance reviews, audits or investigations.
If you found this article helpful, then subscribe to our news emails to keep up to date and look at our video courses for in-depth training. Use the search box at the top right of this page or the categories list on the right hand side of this page to check for other articles on the same or related matters.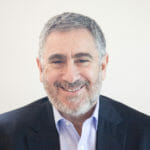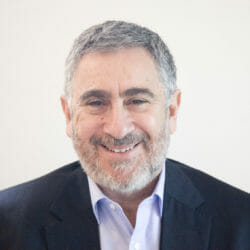 Author: David Jacobson
Principal, Bright Corporate Law
Email:
About David Jacobson
The information contained in this article is not legal advice. It is not to be relied upon as a full statement of the law. You should seek professional advice for your specific needs and circumstances before acting or relying on any of the content.