 In Australian Securities and Investments Commission v Mitchell (No 2) [2020] FCA 1098 ASIC sued two former directors of Tennis Australia Ltd (TA), Mr Harold Mitchell, and Mr Stephen Healy. It claimed that Mr Mitchell contravened sections 180(1), 182(1), and 183(1) of the Corporations Act 2001 (Cth) and that Mr Healy contravened section 180(1).
Justice Beach of the Federal Court of Australia rejected all of ASIC's case against Mr Healy but accepted Mr Mitchell breached section 180(1) on 3 occasions.
Justice Beach indicated that any necessary general deterrence, specific deterrence and protective objectives may well be served by making declarations and imposing a moderate pecuniary penalty without any disqualification order being imposed. A decision on penalty will be made on a future date.
UPDATE November 2020: In Australian Securities and Investments Commission v Mitchell (No 3)  Mr Mitchell was ordered to pay a pecuniary penalty to the Commonwealth of Australia in the amount of $90,000.
There was no order as to costs and no disqualification order.
His reasons reflect matters that directors need to keep in mind even when they are acting in good faith.
Facts
ASIC's proceedings related to the unanimous decision of TA's board of directors on 20 May 2013 to accept the recommendation of TA's then CEO to approve a $195.1 million domestic broadcast rights deal with Seven. This was to achieve the renewal of the domestic broadcast rights for a further five years. The domestic rights fee negotiated with Seven was a very substantial increase over the previous Seven agreement.
ASIC alleged that in the internal deliberations by TA in respect of that agreement, and in its negotiations with Seven for the agreement, the defendants failed to exercise the degree of care and diligence that a reasonable person in their position would exercise. Further, it said that Mr Mitchell improperly misused his position as a director of TA and improperly misused information gained from that position to gain an advantage for Seven during the course of its negotiations with TA.
Reasons
Justice Beach concluded in relation to Mr Mitchell that:
"First, much of ASIC's construction of its evidence displayed confirmatory bias.
Second, the various cover up and conspiracy theories that it floated turned out to lack substance.
Third, when one analyses the evidence, the Seven deal with TA procured largely through the efforts of Mr Wood and his executive management team was anticipated to be and was very advantageous for TA. The directors of TA were entitled to take that deal, as against the risks of rejecting it and going out to competitive tender after the ENP had elapsed. Further, in my view they had the information necessary to make such an informed choice.
Fourth, … personality differences of board members, dissension and diverse styles can all be seen in a more positive light as part of the robust dynamics necessary to achieve the best outcome. But an observer without that perspective may only observe board dysfunction and then seek to identify and condemn the culprit. I say all of this because once one adopts the appropriate perspective, the board processes of TA that I have had to scrutinise can be seen in a much more favourable light than ASIC would have it…..
Sixth, … ASIC's case that Mr Mitchell deliberately sought to prefer Seven's interests over TA's interests fails. I am satisfied that although some of his conduct could be criticised, nevertheless he acted in what he perceived to be TA's interests. Further, ASIC did not allege let alone prove that Mr Mitchell was acting in a conflict of interest. …

But I am satisfied that in the present context his mindset was bona fide in the sense that he sought to act in the interests of TA. But his subjective motivations for acting as he did on the one hand, and the objective characterisation and effect of his conduct on the other hand, are two quite different things. And his bona fides are not a sufficient answer to the contraventions alleged by ASIC.

In my view, Mr Mitchell stepped over the line in his dealings with [Seven]. …Now none of this ultimately caused damage to TA. And none of this was motivated by anything other than Mr Mitchell's perception that he thought that it was in the interests of TA that a deal with Seven should be stitched up sooner rather than later. But to so conclude does not entail that Mr Mitchell has not contravened some of his director's duties….. But his contraventions are far narrower in scope than ASIC would have it. "
If you found this article helpful, then subscribe to our news emails to keep up to date and look at our video courses for in-depth training. Use the search box at the top right of this page or the categories list on the right hand side of this page to check for other articles on the same or related matters.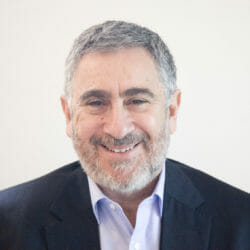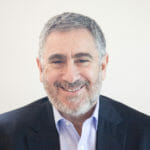 Author: David Jacobson
Principal, Bright Corporate Law
Email:
About David Jacobson
The information contained in this article is not legal advice. It is not to be relied upon as a full statement of the law. You should seek professional advice for your specific needs and circumstances before acting or relying on any of the content.