 In Chief Executive Officer of the Australian Transaction Reports and Analysis Centre v Westpac Banking Corporation [2020] FCA 1538 the Federal Court of Australia ordered that Westpac pay to the Commonwealth of Australia a pecuniary penalty in the total sum of $1.3 billion as a result of numerous contraventions of the Anti-Money Laundering and Counter-Terrorism Financing Act 2006 (Cth) by failing to give reports of international funds transfer instructions as well as breaches concerning its correspondent banking relationships, ongoing customer due diligence, providing a designated service to a customer in circumstances where Westpac's joint anti-money laundering and counter-terrorism financing program did not at all times fully meet the requirements of the Act and failure to keep records. Background.
The largest penalties were $400 million relating to the AML/CTF program non-compliance and $300 million relating to the failure of ongoing customer due diligence dealing with child exploitation material risks
Regarding the systemic issue of the AML/CTF Program Justice Beach observed:
"Clearly this program failed to properly identify, mitigate and manage the ML/TF risks. Further, Westpac's transaction monitoring program was seriously deficient. That had ramifications for monitoring international payment flows concerning billions of dollars that had higher money laundering risks including risks associated with child exploitation and tax offences. Further, the inadequacies in the Part A program led to inadequacies in systems and controls for IFTIs including the numerous s 45(2) contraventions. Part of the proposed penalty of $1.3 billion has a component of $400 million for the s 81 contraventions concerning deficiencies in Westpac's joint AML/CTF program. I have given consideration to whether this should be changed, but given the other significant components of $270 million for the s 45(2) breaches concerning the late IFTI reporting and $300 million for the s 36 breaches concerning ongoing customer due diligence dealing with child exploitation material risks, I will leave the s 81 contraventions at $400 million."
If you found this article helpful, then subscribe to our news emails to keep up to date and look at our video courses for in-depth training. Use the search box at the top right of this page or the categories list on the right hand side of this page to check for other articles on the same or related matters.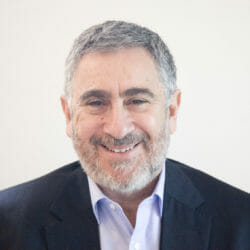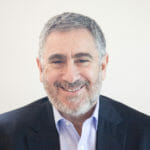 Author: David Jacobson
Principal, Bright Corporate Law
Email:
About David Jacobson
The information contained in this article is not legal advice. It is not to be relied upon as a full statement of the law. You should seek professional advice for your specific needs and circumstances before acting or relying on any of the content.