 In Australian Securities and Investments Commission v Australia and New Zealand Banking Group Limited (No 3) [2020] FCA 1421 the Federal Court of Australia ordered that ANZ pay to the Commonwealth of Australia pecuniary penalties totalling $10 million in respect of :


ANZ's unconscionable conduct in charging periodic payment fees in contravention of section 12CB(1) of the ASIC Act and
breaching its general obligation to comply with the financial services laws in contravention of section 912A(1)(c) of the Corporations Act 2001 (Cth) and
its general obligation to do all things necessary to ensure that the financial services covered by ANZ's financial services licence were provided efficiently, honestly and fairly, in contravention of section 912A(1)(a) of the Corporations Act.
The case related to non-payment fees and transaction fees charged by ANZ to its non-loan retail customers and commercial customers for a periodical payment between two accounts held in the same customer name when such fees were not authorised by the account terms and conditions and when it knew that the charging of those fees was at risk of being without contractual entitlement.
While bank fees are not unusual, the difficulty for ANZ was that its terms and conditions only allowed fees to be charged for a transfer by a customer to the account of another person or business and not from an account and to an account in the same name of the customer.
The Bank charged the fees over a period of years when it knew that there was a risk that it was not contractually entitled to charge same-name fees to the affected customers.
It continued to charge the fees after the judgment in ANZ v Paccioco when the court found the fees not to be soundly contractually based.
Chief Justice Allsop observed that:
"it is a necessary consequence of the use of otherwise useful types of contracts that consumers face a form of disadvantage of knowing whether or not regular fees being taken out of their accounts conform with the present up-to-date version of some contract of adhesion sent to them in the past which may or may not be the subject of careful filing and regular review by the customer. Common sense would say that that is unlikely to occur. It heightens the need for banks to be assiduous in their fair, honest, and good faith approach to understanding how those contracts are being administered by themselves.

It goes without saying that the Bank has no authority to take people's money out of their accounts if there is not a contractual foundation to do so. The proper characterisation of that, if known, is obvious; it is more than a breach of contract. That is not the agreed circumstance here; the agreed circumstance is that the Bank was aware of a risk of the kind that I have identified. I take the matter no further than that, but the importance of banks in how they treat their customers in this context is relevant to understanding the lack of bargaining power and lack of equality of position in relation to the regular taking of small amounts of money by way of fees in apparent exercise of contractual rights."
If you found this article helpful, then subscribe to our news emails to keep up to date and look at our video courses for in-depth training. Use the search box at the top right of this page or the categories list on the right hand side of this page to check for other articles on the same or related matters.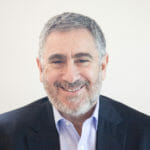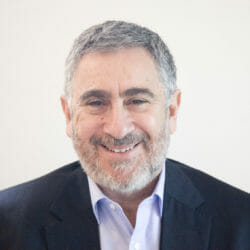 Author: David Jacobson
Principal, Bright Corporate Law
Email:
About David Jacobson
The information contained in this article is not legal advice. It is not to be relied upon as a full statement of the law. You should seek professional advice for your specific needs and circumstances before acting or relying on any of the content.