 ASIC has published its expectations of how lenders should approach consumers who cannot resume repayments on their mortgages when their COVID-19 loan repayment deferrals expire. Background.

ASIC expects lenders to have processes in place that will allow for an orderly transition and importantly, deliver consumers appropriate and fair outcomes which are sustainable and assist consumers over the longer-term.
Such processes should include the following:
Lenders should make reasonable efforts to contact consumers prior to their repayment deferral expiring so that they have a reasonable time to consider their options.

Lenders should provide consumers with information that will assist their decision-making.

When a consumer does not respond to a communication, lenders should try to contact the consumer using a range of communication channels. Lenders should be able to evidence that they have made reasonable efforts to contact consumers.

If a consumer identifies that they cannot resume full repayments on their mortgage, ASIC expects lenders to make reasonable efforts to interact with the consumer directly (for example, via a phone call).

When a lender determines that it would be appropriate to offer further assistance to a consumer, lenders' processes should be flexible and empower staff to offer tailored assistance that genuinely addresses the needs of the consumer. Lenders should keep records which set out the assistance options they are providing to each individual consumer.

If a consumer is dissatisfied with a lender's response or actions including to not provide further assistance by way of varying the consumer's credit contract, lenders must ensure that they comply with the requirements set out in ASIC's Regulatory Guide 165: Internal and external dispute resolution and section 72 of the National Credit Code.

When a consumer's repayment deferral expires and they miss a repayment, lenders should make reasonable efforts to contact the consumer and assess the appropriateness of further assistance being offered to them. ASIC expects lenders to make reasonable efforts to gather personalised information about the consumer's circumstances.

ASIC expects lenders to make all reasonable efforts to work with consumers to keep them in their homes if that is in their best interests. ASIC recognises that there will likely be some circumstances where offering a consumer further temporary assistance may make their situation worse. Such situations will need to be carefully identified by lenders and involve a high level of engagement with those affected consumers.
If you found this article helpful, then subscribe to our news emails to keep up to date and look at our video courses for in-depth training. Use the search box at the top right of this page or the categories list on the right hand side of this page to check for other articles on the same or related matters.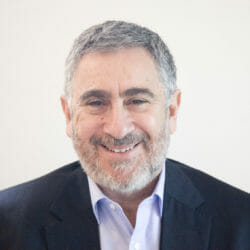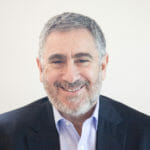 Author: David Jacobson
Principal, Bright Corporate Law
Email:
About David Jacobson
The information contained in this article is not legal advice. It is not to be relied upon as a full statement of the law. You should seek professional advice for your specific needs and circumstances before acting or relying on any of the content.