 ASIC has announced that the review of the design and sale of consumer credit insurance (CCI) that it started in 2017 is being finalised.
In July 2019, ASIC published its findings in Report 622 Consumer credit insurance: Poor value products and harmful sales practices (REP 622), which highlighted the very low value of CCI products and the unfair way they are promoted and sold to consumers. Background.
Since the release of ASIC's REP 622, all 11 lenders in its review are no longer selling CCI with credit cards, personal loans, or home loans.
Remediation is being paid where:
Lenders sold CCI policies to consumers who were ineligible to claim or unlikely to benefit or need cover;
Lenders used pressure selling or other unfair sales tactics, such as making false representations, in selling CCI to consumers;
Consumers were incorrectly charged for CCI or their claims were incorrectly declined;
Lenders had inadequate consumer-focused processes to help consumers in hardship, or trustees of deceased estates, who had a CCI policy to lodge a claim; and
Consumers received no, or very little, value from the product.
ASIC's ongoing CCI enforcement
ASIC says it is continuing to investigate the suspected misconduct of several entities involved in the CCI product market, with a view to taking enforcement action.
ASIC expects lenders and insurers to significantly improve claims ratios, both for existing consumers and for any new customers.
ASIC says it continues to work on reducing the risk of mis-selling and has undertaken a number of initiatives:
banned unsolicited 'cold call' telephone sales of CCI and direct life insurance to prevent poor sales practices, including the use of sophisticated sales and pressure-selling techniques (effective 13 January 2020);
worked with industry to incorporate a four-day deferred sales period into the Banking Code of Practice (effective 1 July 2019), and the General Insurance Code of Practice (effective 1 July 2021 but can be adopted earlier) – to ensure that consumers are given sufficient time to review, consider and decide whether the CCI policy meets their needs and provides good value; and
set out ASIC's expectations of all lenders who sell CCI and of insurers who design and price the products and handle claims in REP 622. Due to the COVID-19 pandemic situation ASIC has deferred work until later in 2020 on seeking assurances that the minimum standards in REP 622 report are being met, and compliance changes have been implemented and are working effectively. ASIC will still proceed to collect data from the entities.
Under the new design and distribution obligations, financial services providers will be required to design and sell products that are fit for purpose and better meet consumer needs.
If you found this article helpful, then subscribe to our news emails to keep up to date and look at our video courses for in-depth training. Use the search box at the top right of this page or the categories list on the right hand side of this page to check for other articles on the same or related matters.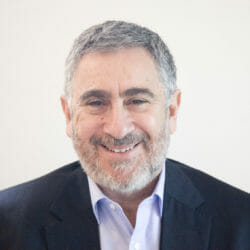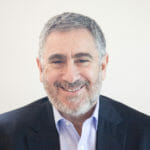 Author: David Jacobson
Principal, Bright Corporate Law
Email:
About David Jacobson
The information contained in this article is not legal advice. It is not to be relied upon as a full statement of the law. You should seek professional advice for your specific needs and circumstances before acting or relying on any of the content.