 ASIC has announced it will extend the deadline for both listed and unlisted entities to lodge financial reports (under Chapters 2M and 7 of the Corporations Act 2001) by one month for balance dates from 23 June to 7 July 2021 (inclusive) to allow for audit delays.
UPDATE: ASIC has registered the ASIC Corporations (Extended Reporting and Lodgment Deadlines—Listed Entities) Instrument 2020/451, the ASIC Corporations (Extended Reporting and Lodgment Deadlines—Unlisted Entities) Instrument 2020/395, and the ASIC Corporations (Amendment) Instrument 2021/315.
The deadlines for ASX-listed entities to provide their preliminary final reports are unchanged as these reports can be unaudited.
The extensions do not apply for reporting for balance dates from 8 January 2021 to 22 June 2021. However, ASIC will consider relief on a case-by-case basis, where appropriate.
Listed entities will be required to inform the market when they rely on the extended period for lodgement.
The effect of the extension is:
the deadline for lodgement of full year financial reports, directors' reports and auditor's reports for:
listed entities is extended from 3 months to 4 months;
unlisted disclosing entities and for unlisted registered schemes, is extended from 3 to 4 months; and
all other unlisted entities is extended from 4 to 5 months (will apply to public and proprietary companies that are not disclosing entities or registered schemes;
AFS licensees
The deadline for lodgement of profit and loss and balance sheets (and other associated information) for:
unlisted Australian financial services (AFS) licensees that are bodies corporate and also disclosing entities or registered schemes is extended from 3 months to 4 months;
unlisted AFS licensees that are body corporates and are not disclosing entities or registered schemes is extended from 4 months to 5 months; and
AFS licensees that are not bodies corporate is extended from 2 months to 3 months.
'No action' position on holding of Annual General Meetings and late distribution of financial reports
For entities that make use of the extended deadlines, similar extended deadlines will be available for sending reports to members, but note some of those deadlines also operate by reference to the date of the next AGM.
ASIC has adopted a 'no action' position where public companies do not hold their Annual General Meetings (AGMs) within five months after the end of financial years that end up to 7 July 2021, but do so up to seven months after year-end.
ASIC's no action position allows additional time for the distribution of financial reports to members prior to the AGM for those companies that have relied on ASIC's extension of time for the lodgement of financial reports.
If you found this article helpful, then subscribe to our news emails to keep up to date and look at our video courses for in-depth training. Use the search box at the top right of this page or the categories list on the right hand side of this page to check for other articles on the same or related matters.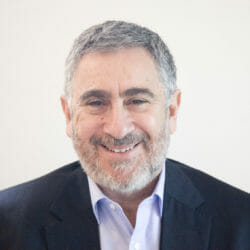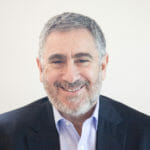 Author: David Jacobson
Principal, Bright Corporate Law
Email:
About David Jacobson
The information contained in this article is not legal advice. It is not to be relied upon as a full statement of the law. You should seek professional advice for your specific needs and circumstances before acting or relying on any of the content.