 ASIC has released Report 696 on how insurers are addressing issues in total and permanent disability (TPD) insurance which provides a lump sum benefit if the insured person is injured or ill and unable to work again. Background.
ASIC has also made recommendations for superannuation fund trustees in respect of group policies.
ASIC has previously identified several concerns with TPD insurance particularly in superannuation fund group policies, including above-average declined claim rates, high rates of withdrawn claims and poor claims-processing times
With respect to restrictive definitions, ASIC has found:
All 9 insurers surveyed have started discussions with trustees about restrictive TPD definitions to improve consumer outcomes.
Most insurers have provided options to their trustee clients for changing the 'activities of daily living' (ADL) definition in group policies.
There is a trend to broaden the eligibility criteria to assess consumers under an 'any' or 'own' occupation definition, rather than an ADL or 'activities of daily working' (ADW) definition, which should help lead to fewer consumers being funnelled into restrictive definitions.
There is a trend to include mental health criteria in TPD definitions, which should produce fairer outcomes for consumers with mental health claims.
Insurers need to consider product design now to comply with the design and distribution obligations from 5 October 2021.
With respect to claims handling, ASIC has found:
Most insurers have enhanced their written and verbal communication practices with consumers;
Most insurers have created new or improved staff guidelines to improve claims handover between claim managers;
There is a shift to minimal or infrequent use of physical surveillance – all insurers have guidelines or protocols to help ensure it is used appropriately.
Some insurers have implemented or enhanced controls for requesting medical information and investigating potential non-disclosure;
Most insurers now offer consumers at least two ways to lodge claims (e.g. paper form, online form and 'tele-claim');
However, not all insurers automatically provide a copy of the claim details to consumers after tele-claim lodgement;
Most insurers do not record the timing of withdrawn claims relative to a particular claim event – information which would help monitor 'pain points';
Although all insurers record reasons for withdrawn claims – and industry is taking steps to get more consistent reporting of reasons – some do not use this data to identify or respond to potential 'pain points' in the claims process.

Insurers will need to comply with new claims

handling obligations from 1 January 2022, including to act efficiently, honestly and fairly.
If you found this article helpful, then subscribe to our news emails to keep up to date and look at our video courses for in-depth training. Use the search box at the top right of this page or the categories list on the right hand side of this page to check for other articles on the same or related matters.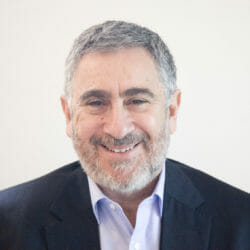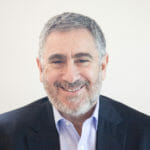 Author: David Jacobson
Principal, Bright Corporate Law
Email:
About David Jacobson
The information contained in this article is not legal advice. It is not to be relied upon as a full statement of the law. You should seek professional advice for your specific needs and circumstances before acting or relying on any of the content.