 The Treasury Laws Amendment (2018 Measures No. 2) Bill 2019 has been passed by both houses of Parliament and is awaiting Royal Assent.
UPDATE: Assent given on 26 February 2020.
UPDATE May 2020: Corporations (FinTech Sandbox Australian Financial Services Licence Exemption) Regulations 2020
National Consumer Credit Protection (FinTech Sandbox Australian Credit Licence Exemption) Regulations 2020

The Bill allows fintechs to test new financial and credit products and services for 24 months, subject to conditions, without first obtaining a financial services licence or a credit licence from ASIC. Background.
The purpose of providing an exemption is to reduce barriers to new product development by reducing the time and the costs associated with bringing new financial products to the market and allowing for the viability of a new financial product to be tested in the market.
The licensing exemption is limited to those providing financial advice on the relevant products or those dealing in the products. It is not available to issuers of the product.
Strict conditions apply to licensing exemptions provided under the sandbox arrangements:
the exemption is limited to certain financial products and credit contracts: financial products to which a licensing exemption can apply include listed or quoted Australian securities, securities issued by the Australian Government, simple managed investment schemes,
deposit products, some general and life insurance products, payment products and some credit contracts;
consumers must be informed that the product sold to them is being tested in the regulatory sandbox, that the provider of the product is not licensed and that some of the normal protections associated with receiving services from a licensed provider will not apply;
the services and products that can be issued under a licence exemption are subject to limits in order to minimise the risk of losses to consumers. These include:
– businesses relying on an exemption can only provide services to up to 100 'retail' clients;
– the maximum exposure to a financial product for each retail client is $10,000;
– the maximum credit contract that can be provided is $25,000;
– the amount insured under a general insurance contract is limited to $85,000;
– the exposure limit for life insurance products is $300,000;
– the exposure limit for superannuation products is $40,000;
– – there are no individual exposure limits for wholesale or sophisticated clients, but the total exposure of all clients must be limited to $5 million.
The changes will commence on the day after Royal Assent.
If you found this article helpful, then subscribe to our news emails to keep up to date and look at our video courses for in-depth training. Use the search box at the top right of this page or the categories list on the right hand side of this page to check for other articles on the same or related matters.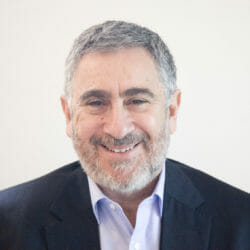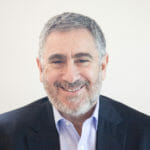 Author: David Jacobson
Principal, Bright Corporate Law
Email:
About David Jacobson
The information contained in this article is not legal advice. It is not to be relied upon as a full statement of the law. You should seek professional advice for your specific needs and circumstances before acting or relying on any of the content.