 ASIC has released a draft updated and expanded regulatory guide to consult on the way licensees should conduct remediations to return money owed to consumers.
The guide will update the existing remediation guide in RG 256.
It covers remediation conducted by Australian financial services licensees, Australian credit licensees, and retirement savings account (RSA) providers.
The final guidance will apply to remediations initiated on or after the date of issue. The guidance will not apply retrospectively. ASIC will not provide a transition period.
The guidance discusses remediation in two types of situations:
(a) remediation initiated when a licensee has engaged in a misconduct, error or compliance failure (including breaches of financial services law or credit legislation, contractual failings, negligence or fraud, or a failure to meet or comply with other regulatory requirements) that has caused one or more consumers to have suffered potential or actual loss, detriment or disadvantage (loss) as a result; and
(b) when a failure causing loss (that would or might not otherwise fall into misconduct or compliance error) has breached certain standards, expectations and/or values.
ASIC says that it is a matter for licensees to choose what processes, resources and governance structures they put in place to deal with misconduct or other failures causing loss, as long as it is fit for purpose. This means licensees can use existing IDR or incident management systems to deal with loss affecting one or a few consumers. If the misconduct or other failure only affects one consumer and that consumer has made an IDR complaint, then the IDR
requirements and guidance in Regulatory Guide 271 Internal dispute resolution (RG 271) and ASIC Corporations, Credit and Superannuation (Internal Dispute Resolution) Instrument 2020/98 apply.
The remediation review period should begin when the licensee reasonably suspects the misconduct or other failure first caused loss to a consumer.
What if a consumner is "lost" and cannot be found?
If, despite reasonable endeavours, licensees cannot find and pay affected consumers. They should first lodge the money in an unclaimed money regime (if available) and, if not, make a residual remediation payment.
ASIC acknowledges that there are many challenges and barriers associated with lodging remediation money in various state, territory and Commonwealth unclaimed money regimes.
In addition to the conflicting requirements between state, territory and Commonwealth unclaimed money regimes, there are certain legislative procedures and requirements that make these regimes difficult for licensees. For example, the minimum $500 lodgement threshold and the requirement to lodge on an annual basis. These challenges would need law reform to change for the purposes of remediation. ASIC says it is actively working with Treasury to address these challenges.
When an unclaimed money regime is not available (e.g. the amount does not meet the minimum threshold of the regime), a residual remediation payment should be made to a charity or not-for-profit organisation registered with the Australian Charities and Not-for Profits Commission within 12 months of the remediation finalising. ASIC says if reasonable endeavours have been made, the residual remediation payment (or surplus) should be small.
Residual remediation payments should where possible be used with a connection to the consumer harm.
Superannuation trustees cannot make residual remediation payments using trust assets. This may constitute a breach of obligations under the Superannuation Industry (Supervision) Act 1993.
Licensees should generally not require settlement deeds with affected consumers in the context of a remediation. They should also not assume a consumer has consented to the conditions of a remediation payment if the consumer is unresponsive:
If you found this article helpful, then subscribe to our news emails to keep up to date and look at our video courses for in-depth training. Use the search box at the top right of this page or the categories list on the right hand side of this page to check for other articles on the same or related matters.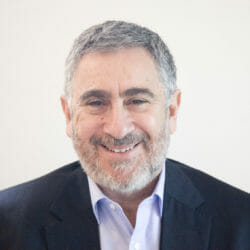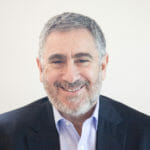 Author: David Jacobson
Principal, Bright Corporate Law
Email:
About David Jacobson
The information contained in this article is not legal advice. It is not to be relied upon as a full statement of the law. You should seek professional advice for your specific needs and circumstances before acting or relying on any of the content.