 The Australian Prudential Regulation Authority (APRA) has announced that it has formally commenced an investigation into possible breaches of the Banking Act 1959 by Westpac Banking Corporation (Westpac) following the commencement of legal action against Westpac by AUSTRAC in relation to alleged AML/CTF breaches. Background.

The prudential matters that are the subject of APRA's investigation are:

Whether Westpac, its directors, and/or its senior managers have contravened the Banking Act 1959 and the prudential standards by engaging in, and in the way they responded to, the conduct set out in and otherwise related to the AUSTRAC proceedings.
 
In considering possible contraventions of the Banking Act and the prudential standards, the investigation will examine whether:
 
(a) Westpac's governance, control and risk management framework was adequate; and appropriately implemented;
 
(b) Westpac's accountability and remuneration arrangements were adequate, and appropriately implemented to effectively manage non-financial risks;
 
(c) there has been a failure to comply with accountability obligations under the Banking Executive Accountability Regime;
 
(d) there has been a failure to comply with the requirements of the prudential standards including Prudential Standard CPS 510: Governance, Prudential Standard CPS 520: Fit and Proper, and Prudential Standard CPS 220: Risk Management; and
 
(e) there was a failure to promptly notify APRA of any significant breaches and/or a breach of accountability obligations.
APRA will conduct its investigation simultaneously with an investigation by the Australian Securities and Investments Commission (ASIC), as well as AUSTRAC's legal proceedings, with each agency cooperating where appropriate.
APRA says that given the magnitude and nature of the issues alleged by AUSTRAC, although Westpac is financially sound, APRA is aiming to ensure that fundamental deficiencies in Westpac's risk management framework are identified and addressed and that Westpac and those responsible are held accountable as appropriate.
In addition, APRA will:
• impose an immediate increase in Westpac's capital requirements of $500 million, to reflect the heightened operational risk profile of the bank. This brings the total operational risk capital add-ons that Westpac is required to hold to $1 billion, following the increase announced by APRA in July 2019; and
• initiate an extensive review program focused on Westpac's risk governance. The review program will include risk management, accountability, remuneration and culture. An element of the review will be an examination of the steps Westpac has been taking to strengthen risk governance in recent years, including through its self-assessment.
APRA will be able to use enhanced investigative powers given by BEAR.
Background
If you found this article helpful, then subscribe to our news emails to keep up to date and look at our video courses for in-depth training. Use the search box at the top right of this page or the categories list on the right hand side of this page to check for other articles on the same or related matters.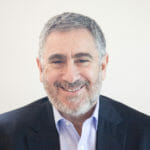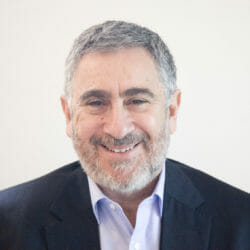 Author: David Jacobson
Principal, Bright Corporate Law
Email:
About David Jacobson
The information contained in this article is not legal advice. It is not to be relied upon as a full statement of the law. You should seek professional advice for your specific needs and circumstances before acting or relying on any of the content.