 The Senate Standing Committee on Legal and Constitutional Affairs will be conducting an inquiry into the adequacy and efficacy of Australia's anti-money laundering and counter-terrorism financing (AML/CTF) regime. It has been asked to report by 2 December, 2021.
The Inquiry will pay particular reference to:
the extent to which the Australian Transaction Reports and Analysis Centre (AUSTRAC) responds to and relies upon reporting by designated services, and identifies emerging problems based on this reporting;
the extent to which Australia's AML/CTF regulatory arrangements could be strengthened to address governance and risk-management weaknesses within designated services, and identify weaknesses before systemic or large-scale AML/CTF breaches occur;
the effectiveness of the Anti-Money Laundering and Counter-Terrorism Financing Act 2006 (the Act) to prevent money laundering outside the banking sector;
the attractiveness of Australia as a destination for proceeds of foreign crime and corruption, including evidence of such proceeds in the Australian real estate and other markets since the enactment of the Act;
Australia's compliance with the Financial Action Task Force (FATF) recommendations and the Commonwealth Government's response to applicable recommendations in applicable FATF reports, and the April 2016 Report on the statutory review of the Anti-Money Laundering and Counter-Terrorism Financing Act 2006 and associated rules and regulations;
the extent to which adherence with FATF recommendations prevents systemic and reputational risks to Australia, the Australian economy, and Australia's capacity to access international capital;
the regulatory impact, costs and benefits of extending AML/CTF reporting obligations to designated non-financial businesses and professions (DNFBPs or 'gatekeeper professions'), often referred to as 'Tranche two' legislation;
the extent to which DNFBPs take account of money laundering and terrorism financing risks, and the existing professional obligations on DNFBPs are compatible with AML/CTF reporting obligations.
If you found this article helpful, then subscribe to our news emails to keep up to date and look at our video courses for in-depth training. Use the search box at the top right of this page or the categories list on the right hand side of this page to check for other articles on the same or related matters.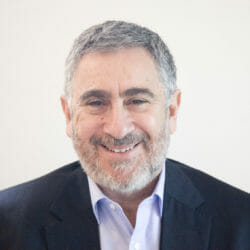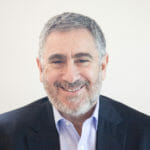 Author: David Jacobson
Principal, Bright Corporate Law
Email:
About David Jacobson
The information contained in this article is not legal advice. It is not to be relied upon as a full statement of the law. You should seek professional advice for your specific needs and circumstances before acting or relying on any of the content.