 The Senate Legal and Constitutional Affairs Legislation Committee has published its report on the Anti-Money Laundering and Counter-Terrorism Financing and Other Legislation Amendment Bill 2019. The committee recommends that the Senate pass the bill. Background.
The amendments will:
expand the circumstances in which reporting entities may rely on customer identification and verification procedures undertaken by a third party;
explicitly prohibit reporting entities from providing a designated service if customer identification procedures cannot be performed;
strengthen protections on correspondent banking by:

prohibiting financial institutions from entering into a correspondent banking relationship with another financial institution that permits its accounts to be used by a shell bank, and
requiring banks to conduct due diligence assessments before entering, and during, all correspondent banking relationships;

expand exceptions to the prohibition on tipping off to permit reporting entities to share suspicious matter reports (SMRs) and related information with external auditors, and foreign members of corporate and designated business groups;
provide a simplified and flexible framework for the use and disclosure of financial intelligence to better support combatting money laundering, terrorism financing and other serious crimes;
create a single reporting requirement for the cross-border movement of monetary instruments;
address barriers to the successful prosecution of money laundering offences by:

clarifying that the existence of one Commonwealth constitutional connector is sufficient to establish an instrument of crime offence, and
deeming money or property provided by undercover law enforcement as part of a controlled operation to be the proceeds of crime for the purposes of prosecution.
The Bill will not list real estate agents, accountants and lawyers as designated services.
Customer identification and verification procedures
Section 32 of the AML/CTF Act provides that a reporting entity must generally not provide a designated service to a customer if the reporting entity is unable to carry out the applicable customer identification procedure.
The bill proposes a new section 32 which seeks to make the prohibition on providing a designated service to a customer unless the reporting entity has carried out the application customer identification procedure explicit. The new section includes a note that links section 32 to section 41 (the obligation to submit a Suspicious Matter Report) if the identification procedures cannot be performed.
The bill will insert new sections 37A and 37B and replace section 38 of the AML/CTF Act to expand the circumstances in which reporting entities may rely on the applicable customer identification procedures undertaken by a
third party. This would include the exchange of personal information including transactional information.
If you found this article helpful, then subscribe to our news emails to keep up to date and look at our video courses for in-depth training. Use the search box at the top right of this page or the categories list on the right hand side of this page to check for other articles on the same or related matters.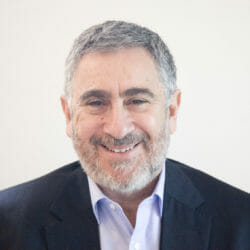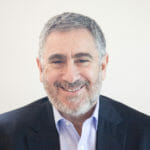 Author: David Jacobson
Principal, Bright Corporate Law
Email:
About David Jacobson
The information contained in this article is not legal advice. It is not to be relied upon as a full statement of the law. You should seek professional advice for your specific needs and circumstances before acting or relying on any of the content.