 I have published an Accountable Persons and Responsible Managers Manual which is a 160 page guide on the obligations of BEAR accountable persons and responsible managers for AFSL and credit licensees. It helps you identify the requirements of the Corporations Act, the National Credit Act and other financial services regulations. It is up to date to 1 January 2020.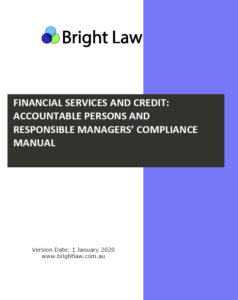 It shows how the obligation to act efficiently, honestly and fairly links to the obligation to report breaches to ASIC and APRA, ASIC's new Product Intervention powers and companies' design and distribution obligations, responsible lending, increased corporate misconduct penalties, the Banking Executive Accountability Regime and the whistleblower laws.
You can either buy it separately or receive it is as part of my Responsible Managers Compliance course.
You can see the Table of Contents here.
If you found this article helpful, then subscribe to our news emails to keep up to date and look at our video courses for in-depth training. Use the search box at the top right of this page or the categories list on the right hand side of this page to check for other articles on the same or related matters.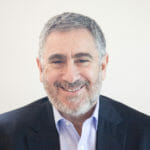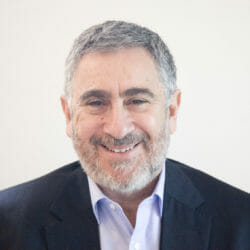 Author: David Jacobson
Principal, Bright Corporate Law
Email:
About David Jacobson
The information contained in this article is not legal advice. It is not to be relied upon as a full statement of the law. You should seek professional advice for your specific needs and circumstances before acting or relying on any of the content.