 In a recent speech the Chair of the Australian Competition and Consumer Commission (ACCC) Gina Cass-Gottlieb focused on consumer protection in the financial services sector.
She said that one of the ACCC's key compliance and enforcement priorities for 2022/23 is promoting competition and investigating allegations of anti-competitive conduct in the financial services sector, with a focus on payment services.
The action against Mastercard
The ACCC has instituted proceedings in the Federal Court against Mastercard Asia/Pacific Pte Ltd and Mastercard Asia/Pacific (Australia) Pty Ltd, for allegedly engaging in anti-competitive conduct commencing in late 2017, around the time the Reserve Bank of Australia expressed its support for the least cost routing initiative.
The ACCC alleges that, in response to the least cost routing initiative, Mastercard entered into agreements with more than 20 major retail businesses, including supermarkets, fast food chains and clothing retailers.
The ACCC alleges the agreements gave these businesses discounted rates for Mastercard credit card transactions, provided they committed to processing all or most of their Mastercard-eftpos debit card transactions through Mastercard rather than the eftpos network. This meant that these businesses would not process significant debit card volumes through the eftpos network even though eftpos was often the lowest cost provider.
The ACCC considers that a substantial purpose of Mastercard's conduct was to hinder the competitive process by deterring businesses from taking advantage of least-cost routing to use eftpos for processing debit transactions.
The ACCC is seeking declarations, penalties, costs, and other orders.
Digital platforms and Apple and Google
The ACCC's digital platform services inquiry reports have identified competition and consumer concerns in digital sectors such as search, social media, app marketplaces including in app payments, display advertising, search advertising and the ad tech supply chain.
She said that the ACCC is concerned that one area where Apple engages in self-preferencing and restriction of competitor access to functionality is in its reservation of tap-and-go, contactless payments using the NFC chip on Apple mobile devices to its own Apple Pay app and Apple wallet. The ACCC's inquiry has also reported that Apple and Google's respective control over the App Store and Play Store enables each of them to impose terms that prevent app developers from using alternative payment systems for in-app payments.
The ACCC's fifth report in its Digital Platform Services Inquiry, which is to be delivered to the Government in September this year, is looking at whether there is a need for a new regulatory framework to address the range of competition and consumer concerns identified in digital platform services markets to date, including in relation to payments in digital ecosystems.
Investment scams and the role of banks
The ACCC has instituted proceedings against Facebook's parent company, Meta, for publishing scam advertisements promoting cryptocurrency and other money-making schemes that it alleges amount to false, misleading or deceptive conduct.
She said that banks are uniquely positioned to identify fraud risks for vulnerable consumers losing money through cryptocurrency both as a form of investment scams, as well as a payment method for scams more broadly.
She identified six things banks can do:
prevent scammers from opening accounts at financial institutions;
make sure they have rigorous identity verification processes informed by knowledge of the risks of scams;
ensure their systems can flag & block suspicious transactions;
intervene to warn their customers when they identify suspicious transactions;
introduce confirmation of payees to reduce the losses to scams, especially through payment redirection scams (otherwise known as Business Email Compromise scams);
stay on top of scam trends and educate their employees about scams – bank employees are on the front line and are often the last line of protection.
If you found this article helpful, then subscribe to our news emails to keep up to date and look at our video courses for in-depth training. Use the search box at the top right of this page or the categories list on the right hand side of this page to check for other articles on the same or related matters.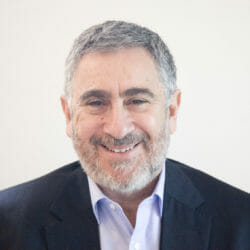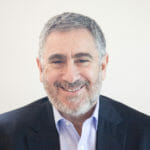 Author: David Jacobson
Principal, Bright Corporate Law
Email:
About David Jacobson
The information contained in this article is not legal advice. It is not to be relied upon as a full statement of the law. You should seek professional advice for your specific needs and circumstances before acting or relying on any of the content.