 The ACCC has released its draft report for its customer loyalty schemes review. The review examined consumer and competition issues that are associated with consumer-facing customer loyalty schemes in Australia, including the way in which customer loyalty schemes collect, use and disclose consumer data. It includes financial services and insurance loyalty schemes.
UPDATE: ACCC Final Report released.
The ACCC is concerned about a range of business practices in the customer loyalty scheme industry which have the potential to cause widespread consumer detriment.
They include loyalty schemes:
that do not present their terms, conditions and privacy policies in a way that consumers can readily understand;
that make unilateral changes to their terms and conditions in a way that may be unfair to consumers;
collecting, using and disclosing consumer data in ways that do not align with consumers' preferences.
This includes loyalty schemes not providing sufficient transparency and meaningful consumer control over the collection, use and disclosure of consumer data, and engaging in the following practices:
o seeking broad consents from consumers and making vague disclosures to them about the collection, use and disclosure of their data;
o providing consumers with limited insight and control over the sharing of their data with unknown third parties;
o providing only a limited ability for consumers to opt out of targeted advertising delivered by third parties on behalf of loyalty schemes.
The report notes that financial services and insurance schemes have loyalty scheme design elements in common with other sectors.
Financial services
"This industry has long been using credit card loyalty schemes where members earn points for everyday purchases, which can be redeemed online for consumer goods and gift cards. Some schemes also provide the opportunity for members to redeem with third party partners. Card-linked offers enable operators to link a special offer or discount directly to a consumer. The discount is applied automatically at the point of sale when the linked debit or credit payment card is swiped. These loyalty schemes also provide exclusive early bird or discount offers to members for events and experiences."
Insurance
"Members have access to special offers and benefits from hundreds of partners. Some require members to pay for access to all the offers listed on the platform. Others are based on status tiers where status level, and therefore the types of benefits available to the member, is determined by the length of time the member has taken out a policy."
If you found this article helpful, then subscribe to our news emails to keep up to date and look at our video courses for in-depth training. Use the search box at the top right of this page or the categories list on the right hand side of this page to check for other articles on the same or related matters.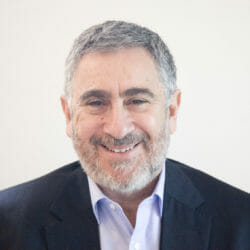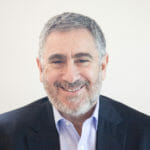 Author: David Jacobson
Principal, Bright Corporate Law
Email:
About David Jacobson
The information contained in this article is not legal advice. It is not to be relied upon as a full statement of the law. You should seek professional advice for your specific needs and circumstances before acting or relying on any of the content.