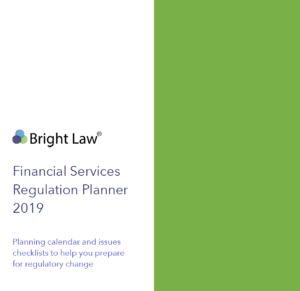 I have prepared a planner which is intended to help you prepare your risk and compliance agenda for the year. It identifies known planned regulatory changes as well as current reviews as at 1 January 2019.
You can use it in conjunction with my reporting calendar which summarises key existing reporting obligations.
Looming large are the Final Report of the Financial Services Royal Commission, due on 1 February 2019, and a federal election due by May 2019.
A number of new laws have already passed Parliament and are due to commence this year.
Other Bills are still in Parliament and will lapse or may not be proceeded with if they are not passed before an election is called.
Download the planner (PDF).